Crying To God
Or Languishing Away …
Wednesday, May 10, 2023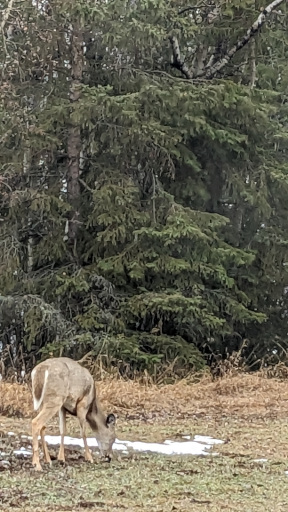 Even The Animals There Were Barely Alive,
Starving Like the People.
Isaiah 50:2
God spoke:Why was no one there when I came? Why did no one answer when I called? Is my hand shortened, that it cannot redeem? Or have I no power to deliver? By my rebuke I dry up the sea, I make the rivers a desert; their fish stink for lack of water, and die of thirst.
Matthew 8:2
… and there was a leper who came to him and knelt before him, saying, 'Lord, if you choose, you can make me clean.'
Words of Grace For Today
When Julius travelled to the south, climbing the steep cliffs and crossing the miles of barren rock, he found (as he had heard he would) a community of people so poor and poorly prepared for anything that would come their way that it astounded everyone who saw their community that they had survived this long.
Julius stopped at house after house offering to help heal anyone who was sick, to share words of encouragement, to offer advice on how to prepare better for the winter yet to come, and more desperately to increase their food stores if just a bit. Yet at every house he stopped at, he was told that he could not help them, that they would have to make do such as life was for them. He could move on if we knew what was good for him.
So he moved on to the next house, and the next, and the next, and …. After finding almost every house in the community he turned back north for the journey home that would take him through two nights.
He reached the barren rocks and stopped for that first night. As he setup camp and started to prepare for his light meal, such as it was, for he was nearly out of food himself, unwilling to take anything from such a poor community, a voice called out.
He stopped, surprised and then astounded as one of the community he'd just visited cried out to him to help them. He went, met the person, and heard that a house outside the community, a house he had not found was over-filled with people all sick, cast out of the community. The wanted to be healed, if he could take the time to help them.
So he went.
He saw even in the dark of night with the few lights from burning torches.
He diagnosed them with a simple malady of fungus.
He showed them how to grind up the root of a plant that grew nearly everywhere around them, to boil it in a tea. Within a day they would notice a difference as they started to heal. They scoffed at him and told him he must leave to that he did not become sick, too. They insisted.
So he left, camping not far away.
The next day as he was a short ways across the barren rock plateau, he heard a cry again.
He turned to see a young boy of about 11 running towards him. He stopped. The boy who he'd noticed among the sick, already had started to heal. Then the boy danced towards him, knelt in front of him, and begged him to allow him to come with him.
After a long conversation Julius sent the boy back home, instructing him to help the others. He also promised that he would return before the harvest, and then each year at least once, and begin teaching the boy to be a wise healer for his own people, and anyone who was in need.