Ourselves
Sunday, April 30, 2023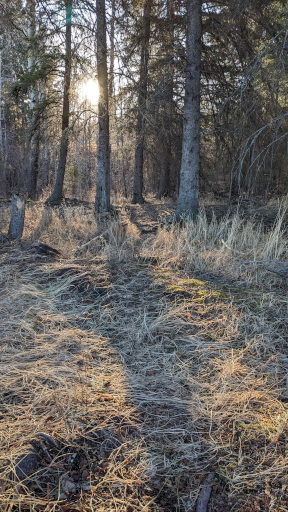 Through the Thick of Life,
Christ' Light Orients Us
To Life Abundant,
by giving life to others
Genesis 28:16
Then Jacob woke from his sleep and said, 'Surely the Lord is in this place—and I did not know it!'
Luke 24:32
They said to each other, 'Were not our hearts burning within us while he was talking to us on the road, while he was opening the scriptures to us?'
Gospel for Today: John 10:1-10
'Very truly, I tell you, anyone who does not enter the sheepfold by the gate but climbs in by another way is a thief and a bandit. The one who enters by the gate is the shepherd of the sheep. The gatekeeper opens the gate for him, and the sheep hear his voice. He calls his own sheep by name and leads them out. When he has brought out all his own, he goes ahead of them, and the sheep follow him because they know his voice. They will not follow a stranger, but they will run from him because they do not know the voice of strangers.' Jesus used this figure of speech with them, but they did not understand what he was saying to them.
So again Jesus said to them, 'Very truly, I tell you, I am the gate for the sheep. All who came before me are thieves and bandits; but the sheep did not listen to them. I am the gate. Whoever enters by me will be saved, and will come in and go out and find pasture. The thief comes only to steal and kill and destroy. I came that they may have life, and have it abundantly.'
Words of Grace For Today
Jacob wakes and is convinced (after his struggle with the angel) that God is in this place, and he did not notice.
The disciples on their way to Emmaus walk along with a stranger who opens their eyes to the truth, from the scriptures and all of life. Yet they do not recognize this person, not until he shares bread and wine with them and in the eating the recognize that this is Jesus, risen from the dead.
Many times in life we do not recognize God or God's works, as we are so engaged in trying to 'fix' our own lives, and to compensate for our sins and the sins of so many people around us, and who have gone before us.
On this, the Good Shepherd Sunday, we read that Jesus is the door, a door that is always open to us all, each and every one of us, though we certainly do not deserve such a welcome in the flock of Jesus. We also read that Jesus has the voice that we recognize, sometimes not in our busy minds and hearts, but always in the foundation of our being.
By this voice, by this Word, our lives can be oriented. Orient, the East.
Martin Luther called it the 'morning land'.
As by the sunrise of each morning we orient ourselves for the day, so by Jesus' Voice and Word, by Jesus' Light rising out of every darkness, we can orient ourselves, not by our own strength, but by the power of the Holy Spirit working in us.
Thus oriented for this day, we have plenty of work ahead of us, sharing all Jesus' openness to us sinners, God's grace, and the precious gifts of the Holy Spirit to share with so many people.