Monday 14 November 2022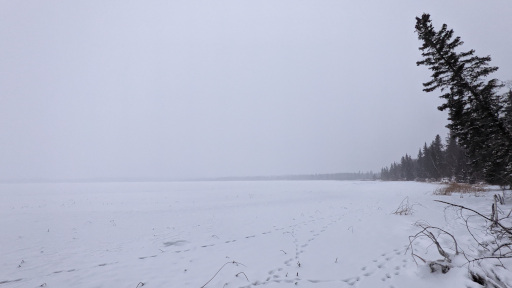 All the pointing in the world may not help,
when we think that
the abyss lies ahead.
Ezekiel 14:6
Therefore say to the house of Israel, Thus says the Lord God: Repent and turn away from your idols; and turn away your faces from all your abominations.
Romans 12:2
Do not be conformed to this world, but be transformed by the renewing of your minds, so that you may discern what is the will of God, namely what is good and acceptable and perfect.
Words of Grace For Today
Calls to repent and turn away from idols and abominations have been around as long as humans were able to fathom God exists.
The trouble is not in turning around and away from what we know is evil, it's in what we turn towards that we think is the answer to life.
Sven and Ole found this out the hard way, as we always do.
They are Hittites, long since extinct, so no racism can be read into the story. Add to that my heritage as Swedish (the Sven's are many), Norwegian (the Ole's are plentiful, and German (I ought to keep better order and therefore know better, some would say) and I take free license to retell the story and alter it as I wish.
So Sven turns to Ole as they are pulling back to the truck the big moose they shot, "This is too hard. I need a break."
After he's caught his breath Ole walks up to the moose to feel the hide. He turns to Sven, "I know the answer. It'll be easier if we pull it with the hair instead of against it!"
Sven, seeing the logic in it, sets about getting ready to heave the heavy carcass homeward.
After a two hours and a few breaks later, Sven yells, "Break."
Ole pipes up after a bit, "Well, whaddaya think, Sven? It's easier, eh?" (The two immigrated to Canada decades ago.)
Sven waits a long while before answering, "Yes, it is much easier. The problem is Ole, when we stopped for our first break after pulling it against the hair, we were only a half mile from the truck, now we are two miles away."
Turning around, away from idols and abominations may be the easiest thing we can do. Turning towards God, now that takes more than a few smarts. That takes the Holy Spirit guiding us every step of the way. Thus we pray: God send your Holy Spirit to guide us so that we are not conformed to this world, but transformed by the renewing of our minds, so that we may discern what is your will, knowingwhat is good and acceptable and perfect.
Sometimes the Holy Spirit sends us simple instructions, other times good friends to guide us. Whatever we need we pray God will provide it also today.
Before Sven and Ole could even think of taking another break they came across a dirt road. There stood their friend Hans, "I knew you two would need help, so I put a tracker in Sven's pocket. Let's get that moose into my truck and you two back to your trucks. But tell me, why did you turn around when you were so close to your trucks?"