to Light
Tuesday, November 28, 2023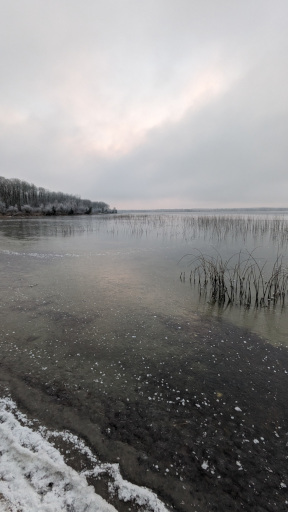 The Way To the Light
Seems To Cross Thin Ice,
So We Hesitate …
and then it is dark again.
Psalm 119:130
The unfolding of your words gives light; it imparts understanding to the simple.
Ephesians 5:8
For once you were darkness, but now in the Lord you are light. Live as children of light ….
…
Words of Grace For Today
Moving into the Light should be a simple thing.
Just choose your steps on the path towards the Light, right?
But
the devil has also sorts of false lights,
luring us into dead
ends.
Of course, the Light of Christ requires more than just walking,
it requires right hearts and minds and spirits,
all which we are completely incapable of attaining on our own,
if ever,
really!
So
We need Christ to show us the way,
and even then
we need the Spirit to transform our hearts, minds, and spirits so that we can follow.
And still we fail.
So Christ comes
into our darkness
and brings the Light
to guide us
onward.
So we hope we will live in the Light
…
but we know from the past we will choose to wander
back into the darkness all too soon (like right now)
and
Christ will need to come again
and again
and again
and
again … ad infinitum.