From On High
Sunday 29 January 2023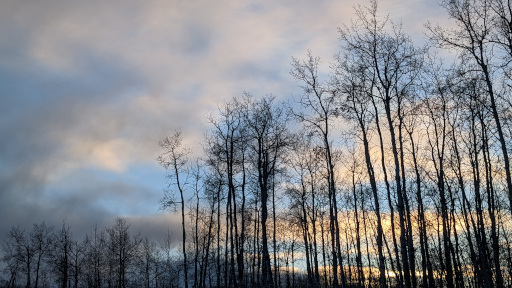 Blues, Peaches, and De-Light
Psalms 80:20
Restore us, O Lord God of hosts; let your face shine, that we may be saved.
Luke 1:78-79
By the tender mercy of our God, the dawn from on high will break upon us, to give light to those who sit in darkness and in the shadow of death, to guide our feet into the way of peace. '
Words of Grace For Today
After a long, dark night, after many days of snow and clouds, freezing rain and wind, nothing quite compares to the light of the dawn breaking in on this life with blues, peaches and golds spraying the white snow-laden ground with all colours of the rainbow.
These are reminders of God's promise not to abandon us, not to the floods, nor to the disasters of any kind, nor to the darkness that can creep up on us and catch us, drawing us down, down, down.
God's promises renewed, our hearts buoyed once again, and our minds set on what lies ahead, even the shadow of death cannot steal the peace from us. Our enemies that would do us harm have no chance, nor have they had any chance of succeeding in bringing about our demise.
Instead we have found refuge in God's great light, in God's great forests, and beside God's great waters. The sun powers our shelters, wood heats our bones, and clean water refreshes us each day, as we feast on simple foods, enjoying every bite.
Even as the cold winds blow, there are moments to find the solitude warming our hearts, bodies and minds as we work outside to provide the basics for the coming days.
And writing, writing, writing keeps our hearts and minds in Christ Jesus, as we explore the truth of the past, present and future.
This is the light of Christ, God's countenance that shines brightly here on us, and everywhere.
May the light find you today filled with gratitude for God's gifts and the opportunities to share life with those in need (which is pretty much everyone.)