Thursday 12 January 2023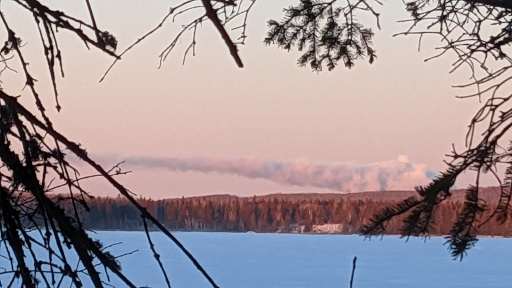 Oil Fuels Our Circumstances, and Destroys Creation.
Love Fuels Our Hearts and Heals Creation.
Deuteronomy 10:12
So now, O Israel, what does the Lord your God require of you? Only to fear the Lord your God, to walk in all his ways, to love him, to serve the Lord your God with all your heart and with all your soul,
1 John 2:5
but whoever obeys his word, truly in this person the love of God has reached perfection. By this we may be sure that we are in him:
Words of Grace For Today
The formula for life is simple, so people say: just do everything just and righteous, obeying God's commands, and you will live perfectly, well, and blessed.
The formula for a terrible life is simple: do that and you are for sure going to suffer, suffer, suffer.
Even after Jesus' story is there for us to learn and treasure, even after the light of the star of the Magi has come and gone and we can learn of it and treasure it, even after so many have 'discovered' the key to life and faith is God's Grace and written, preached, and lived so that we can read their words and treasure them, we humans trundle back to our old and failing ways: we live as if it is all up to us and what we do is the key.
Doing, striving, and learning to do better, and even 'discovering' all we can about God's love for us and all creation are certainly crucial parts of life. It's just that when we place them at the top of our priorities and the top of the causation chain for how life should develop for us, then we are in for lots of miserable living. Oh, we may acquire riches, power, and fame, but our hearts will be miserable.
Our hearts determine more about our lives than our external circumstances. Our hearts guide us to strive for more and more for our greedy, selfish, perverted selves OR
our hearts can guide us to the key to living a blessed life: love.
First we realize and acknowledge anew that God loves us first and most powerfully, overwhelmingly so. Then we can acknowledge and confess again and again that we are greedy, selfish, and destructive people, greatly in need of forgiveness and a new start in life so that we can live free of our woeful sins (as they all are) and live to love others with God's love, which is to love ourselves as well. Then we realize that even before we sin so terribly, God loves us, and graciously forgives us our past sins and our present sins and even our future sins, all so that we can live free of them, free to love God and God's creation with all our hearts, minds, and strength.
Then we get to work, strive, learn and delve into making the circumstances of others' lives better, as a demonstration of how God forgives us, and how God is ready to forgive them.
That's the blessing of life, and the required 'perfection' of life: to rely not on our own sinful selves, but to rely on God's forgiveness, and then to get working at making life right for others.
When we are unsure of our place with God, then we realize again and again, it is not up to us to fix it, for God has already done that. That is the security of life, the only security in life, the only thing that is sure. God has done it for us, done love extraordinaire though we deserve nothing of it at all, at all.