Or Christ Crucified!
Wednesday, July 12, 2023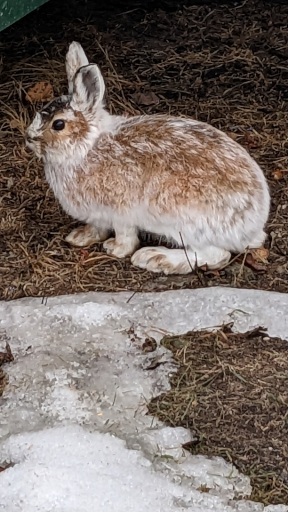 You Can Call It What You Want.
It's Still A Rabbit, and Always Will Be,
Until It's a Meal.
Some Things Are Obvious,
When We Aren't Playing Games On Ourselves.
Joel 2:17
Between the vestibule and the altar let the priests, the ministers of the Lord, weep. Let them say, 'Spare your people, O Lord, and do not make your heritage a mockery, a byword among the nations. Why should it be said among the peoples, "Where is their God?" '
Titus 2:14
Christ it is who gave himself for us that he might redeem us from all iniquity and purify for himself a people of his own who are zealous for good deeds.
Words of Grace For Today
'There's enough sugar in that bowl to power a train from here to Toronto.'
That could be said of a lot of breakfast bowls.
It won't make it true.
But it could be said, given how much sugar is packed into cereals these days.
It is as if the cereal companies and us eating them are trying to make our worlds a little sweeter … any way we can
even if it makes us foolish and fat, over-feeding our frenzy for sweetness.
These efforts of our may well be sublimated attempts on our part to make up for our inability to set ourselves right with God and God's creation.
The only answer for that un-rightness is in God's own work to reach us, so Jesus, the Christ, is born, teaches and reaches out to us hoi-poloi, heals us of every ill, equips us with unimaginable gifts, and sends us out to share those with other people, others of the masses of hurting humanity, so desperately trying to set themselves right with
…
well, many don't even know what with.
The 'priests can cry in between vestibules and the altars' all they are won't. Such are their efforts.
The people will none the less cry "Where is their God?"
For it is all too easy to let God's works go unnoticed, if we are on the train to 'making the world sweet' for ourselves.
We do not need to share more 'sweetness' with others.
We can share God's gifts that heal our every ill, give us renewed life, and set us on a mission like no other.
It's not Mission Impossible, though sometimes it is a mission unimaginable, like reaching out with kindness to the very enemies who would do us in.
Eating cereal for breakfast with berries is simple. Cutting the grass may be needed. Sharing God's gifts … well that's out of this world and sometimes seems crazier than anything else we've seen or heard of
unless we read of the saints, who have done it all before.