Or Arthritis, Or …
Wednesday, June 14, 2023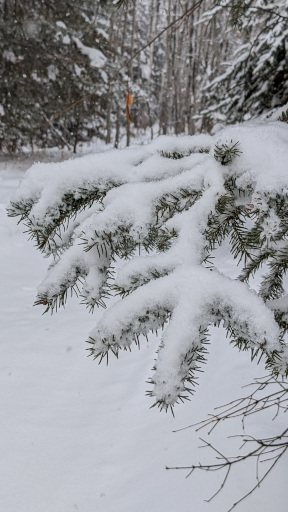 Like Nighttime Snow
Freezing The Pine's 'Green',
Arthritis Grips One's Thumbs
(and other parts)
Without Warning
Psalm 34:3
O magnify the Lord with me, and let us exalt his name together.
Philippians 4:4-5
Rejoice in the Lord always; again I will say, Rejoice. Let your gentleness be known to everyone. The Lord is near.
Words of Grace For Today
A low pressure area (weather) approaches and the barometer drops like lead balloons or truth entering a courtroom.
Lifting a 22' post to vertical to be packed tight in a hole yesterday leaves me cautious with my back.
But why are my thumbs complaining so loudly. Ah, yes. The lifts, only a few inches at a time, were many over hours … and I used a small but still heavy and very sturdy tree top with many side branches to lift the post and then to support the post between lifts. The best grip (well the only workable grip) put my left thumb in a vise below one of those side branches. So today, screaming out with pain, it wants heat and it's cool in here since I've cooled it down to 13⁰ with the night air to prepare for the coming heat of the day (over 30⁰).
Lots of things, aggressive things, could be done, like turbo pain relievers. But how is one gentle with pain.
Well, one is gentle with arthritis if one has any good experiences with it. Aggressive hardly ever works and is more likely to make it worse. So the coffee press is filled from the hot water pan with a cup. That task done the cup automatically gets held just a few minutes longer in that hand and then is run around the outside of the thumb to warm it. Still the pain.
So after breakfast, the coffee press always has about 3/4 cup of coffee in the bottom with the grounds that does not pour out without extreme measures and then always with grounds in it anyway, so it's hot after the last cup is poured and it gently, carefully (it's almost too hot to touch) serves as a heat pad, and finally the the pain subsides enough so that I can write (well type.)
And the day is good.
When it's not one's own body that's screaming in pain, but another person cursing in anger, the same kind of approach works best, if one knows what is good for oneself and others. Find what soothes the pain that is behind the anger, since all anger at it's beginning and core is pain, is being hurt.
And that hurt allowed to grow into anger. And that anger left to fester by someone who does not know what hurts them grows to nearly fill or actually overfill, the person's every hour. And that overfill of past pain become anger gets set off with a small spark of pain way too often. And the frequent fire of anger (without any obvious cause) grows until the person is in full out rage … every hour of every day, until ….
So when you encounter an angry person it's almost impossible to deal to any good effect with the anger that grows out of the present situation, … because, well, that isn't the pain the person is 'venting' with anger or rage.
And the only way to calm the current situation is …
you got it,
with gentleness
that soothes not only the current pain but all that pain built up under the surface.
Gentleness goes a long way, everyday,
with everyone.
Even me.
Even you.
How could God not advise us to let everyone know our gentleness?
How can we exercise gentleness even today?
Or is everything a nail since we are always hammers!? (Hurts my thumb just to think that!)