One Day At A Time
Wednesday, May 31, 2023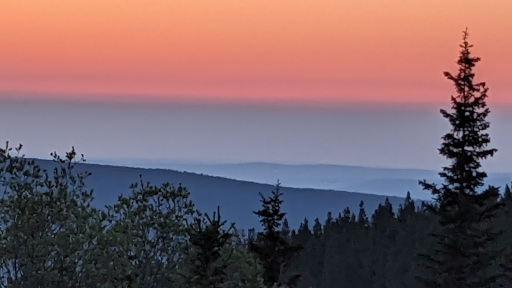 Waiting …
Waiting …
Waiting …
for the New Day
Of Hope Colours.
Psalm 30:11-12
You have turned my mourning into dancing; you have taken off my sackcloth and clothed me with joy, so that my soul may praise you and not be silent. O Lord my God, I will give thanks to you for ever.
Romans 15:13
May the God of hope fill you with all joy and peace in believing, so that you may abound in hope by the power of the Holy Spirit.
Words of Grace For Today
Hope.
Hope lives despite the current circumstances that provide no basis for believing that things will get better as time progresses.
Hope.
Hope is that our mourning (for all that once was is now gone, and all the dreams of what could be have vanished with the setting sun coloured by smoke from fires that have burned so much) will be turned to dancing, that our despair (at how the world treats everyone as if we were all commodities) will be turned to joy overflowing, that the gloom of deceit (that steals the healing power of love from us all) will be turned to peace in our hearts and in our lands.
Hope.
Hope fuels the world, and it does not contribute to pollution, deprivations, or global warming.
Hope.
Hope seems too far to achieve, or climb to, or build it from the debris that remain.
Hope.
With grateful hearts, even in the deepest of our despair, we know that hope is ours, not because we possess it, but because God sends the Holy Spirit to give it to us fresh, like the morning dew in the mountain meadow as the sun rises between the green slopes lining the horizon.
Hope.
Hope is fresh, also this day, and our hearts overflow with thanks.
For without hope all would be lost, and the first to to be lost is always truth followed by love.
Hope.
Hope arrives, uninvited, colouring our hours, again this day.