Weary, Kingdom Workers
Thursday, November 2, 2023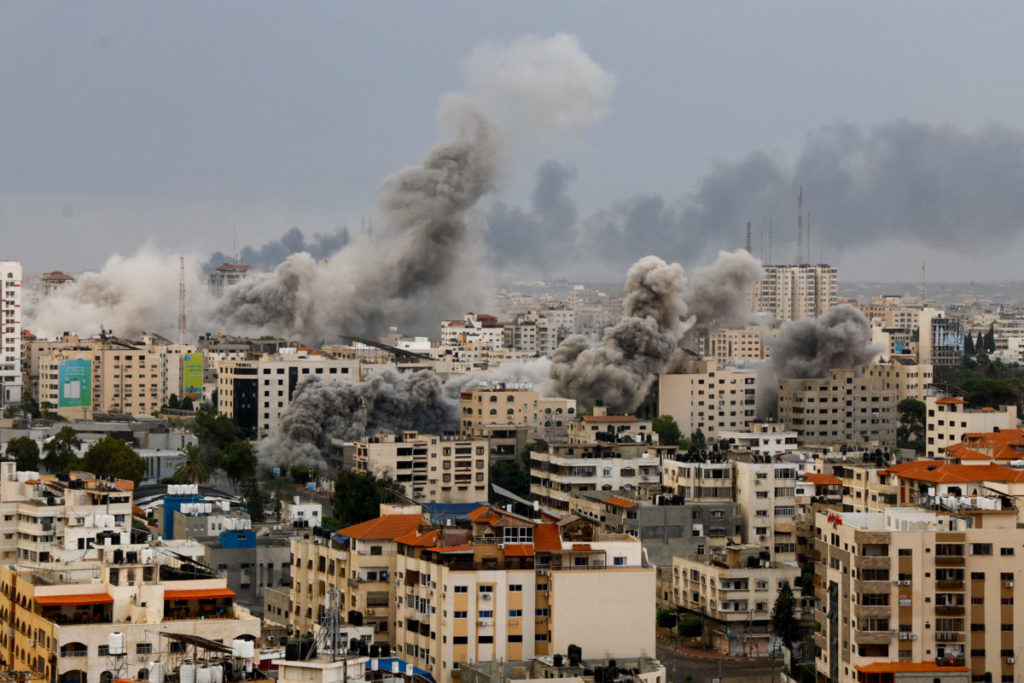 https://www.pbs.org/newshour/world/live-updates-whats-happening-in-the-israel-hamas-war-as-israeli-airstrikes-hit-gaza-refugee-camp-for-second-day
Out of Sinners,
God Makes Saints,
Is that us, today?
Isaiah 50:4
The Lord God has given me the tongue of a teacher, that I may know how to sustain the weary with a word. Morning by morning he wakens— wakens my ear to listen as those who are taught.
Matthew 25:39
And when was it that we saw you sick or in prison and visited you?
…
Words of Grace For Today
As I write this it is All Saints' Day. The Hamas – Israel war continues, and continues to kill civilians, and Hamas continues to use civilians, even hospitals as shields.
There are few prayers which are sufficient. One prays that God will remake the catastrophe into something life-sustaining. It seems only God can do that.
In the future a few years a young family of three will tour the ancient cathedral in Gaza with it's wonderful stained glass windows. Bombed in 2023 the windows were cracked, some missing pieces. One stained glass artist works on the second to last window, repairing, but not removing the signs of the damage, filling in the gaps and repairing the cracks with silver, gold, and blue glass pieces and structural materials. As the family looks at each window, the parents will explain the scene and name the saints depicted. Afterwards, the young daughter will burst in on grandma and grandpa sitting at home and exclaim, "Grandma we saw the saints today!" Grandma asks, "Who are the saints that you saw?" Without pausing the daughter responds: "The saints are the broken people the light shines through." (decades old story, reworked)
What God does as always, is call broken people to shine the light of Christ on all that is, and all that can be.
Let us so shine, even in our brokenness.
Even though those in need are so many and the needs so great and our help seems so little.