The Long Dreadful Days
Monday, November 20, 2023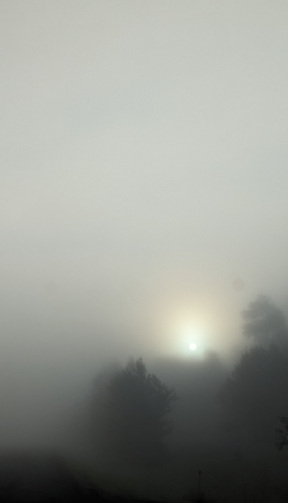 No Matter How Obscured Our Vision Becomes,
God Keeps the Light On For Us
Psalm 90:13
Turn, O Lord! How long? Have compassion on your servants!
John 14:3
And if I go and prepare a place for you, I will come again and will take you to myself, so that where I am, there you may be also.
…
Words of Grace For Today
The days have come and gone and will come again.
The days of all kinds,
for the one true statement that applies to every day and every moment is:
This too shall pass.
So when the days of trials cloud over us,
when the evil of our neighbours spills over into our yards,
when the temptations seduce us to 'make it good on our own',
then
we are assured that these, too, shall pass,
and in the end,
the place Jesus has prepared for us will be ours again,
in the heart of God's steadfast love,
which is the only thing that will not change or pass or leave us desolate.
So our solitude is blessed, and our days of communion are blessed,
and even our days of challenges are blessed
with God
Walking with us.