To God?
Monday, March 6, 2023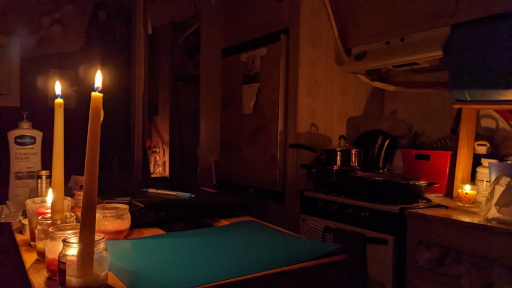 Not the Poorest,
Still With Candles For Light,
We Celebrate Being Alive
Zechariah 2:12
The Lord will inherit Judah as his portion in the holy land, and will again choose Jerusalem.
Matthew 25:40
And the king will answer them, "Truly I tell you, just as you did it to one of the least of these who are members of my family, you did it to me."
Words of Grace For Today
As we do to the least of these, you have done it to me!
So God gives notice that God accompanies even the poorest, most ignored, the most denigrated of the people on earth.
And what we do to them, we do to God.
Offer them mercy, kindness, love, and one's ear, and so it is that we will hear God.
Offer them condemnation, cruelty, hatred, and one's cold shoulder, and so it is that we turn a cold shoulder to God.
We might hope that God would respond in kind to all those who exercise evil against the poor, and us among them.
Doch, God is merciful and loving towards all people, even the most evil, waiting and hoping they will know God's presence, grace, and judgment to be everything that makes life worth living.
What will you evil people do this day to God and God's poor people? Will we be among the evil ones?
Or will we celebrate God's presence with kindness and mercy towards all people?