Gimme Bread?
Give You More Bread,
Haven't you had enough?!
Thursday, August 31, 2023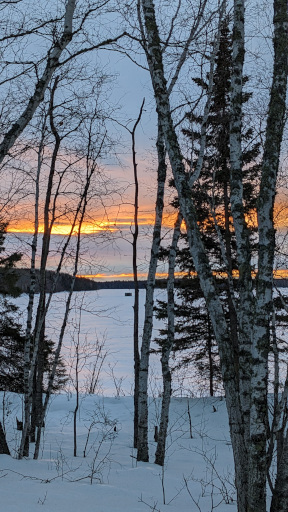 It was and will be cold again. And God will continue to bless us. Simple!
Psalm 105:40-42
They asked, and he brought quails, and gave them food from heaven in abundance. He opened the rock, and water gushed out; it flowed through the desert like a river. For he remembered his holy promise, and Abraham, his servant.
Matthew 6:11
Give us this day our daily bread.
…
Words of Grace For Today
One knows, even after one has one's fill, even at a feast, that one will get hungry again.
That's how it is.
But,
how come we cannot be satisfied, knowing that there will always be enough?!
Well …
Because, there often has been, in history and in our own lifetimes, not enough!
The thing is when we work so there is enough, and take only what we need, not more, then we end up able to share more with others,
and others are more likely to share with us, when the day comes when we do not have enough
and through it all we have not wasted time and energy and opportunities to try to secure enough for ourselves.
Wasted that time is because there is no such security.
Might as well trust God and get on with as good a life as one can live,
which is (as God created us to live) a life of sharing with others, even to the point of suffering ourselves.
So Jesus messes with our lives (messed from how we want always to hoard for ourselves) and that saves us from messing up our lives so bad life is lost.
Today: trust God's bountiful blessings.
Why not?