See The Poor
Saturday, March 4, 2023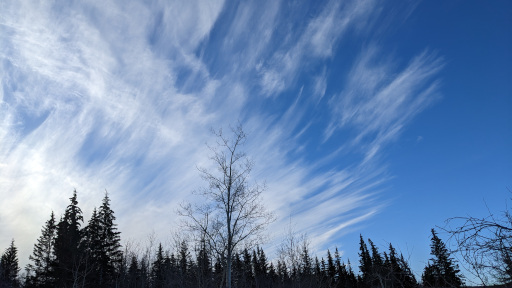 How Wide Is Your Sky That You Wake To?
What Joy Do You Know
and Share?
Psalms 12:7
You, O Lord, will protect us; you will guard us from this generation for ever.
John 6:63
It is the spirit that gives life; the flesh is useless. The words that I have spoken to you are spirit and life.
Words of Grace For Today
The world is in trouble. Grave trouble. Dark trouble.
We are all going to die.
That's just how it is.
Knowing that God walks with us and protects us gives us the spirit to move into all that trouble, bringing blessings, peace, and joy.
Harmon wakes cold in the winter and too warm in the summer. His insulated tarp tent is a collection of 2 years of collecting other people's junk. His greatest boon was when a foreman at a construction site let him pick through the scraps before it was shovelled into the dumpster for disposal. He landed 5 insulated tarps in rough shape, and he came back later to get the few metal 2×4's and five 2×6's the foreman let him put to the side because he could barely carry the tarps. Even then he couldn't manage the 2×6's so the foreman tossed it all in the back of his pickup truck and had a young worker deliver it and Harmon back to his campsite in the river valley or as near as they could drive. The young man helped carry it all in, he said under orders from the foreman.
It was a tough life, Harmon knew. But it was so much better than living with his uncle up north. There he woke to getting hit before breakfast for he never knew what. His uncle served the same for lunch, supper, and before bedtime. It was better than what his friends managed in the tent city downtown, where the only thing between them and the elements and thieves was a thin piece of tent and their sleeping bags. Though they had ready access to water, showers, supplies and clothes. Twice a week Harmon hiked up the river a mile or so and then across and up into downtown for a shower and supplies, and food, sometimes even a hot meal. Otherwise he was content to collect scrap wood for a fire, read books he got from a helpful woman at the library (they were going to be tossed out anyway), write and draw. It wasn't much, but along with helping serve meals on Sundays at 'his' church, he kept his spirits up.
We are all going to die. That's 100% death rate for us. But before then there is life. Best to keep it in perspective.
Paul writes that the body is nothing, but Harmon knew that you needed to care for the body or the mind and soul had no chance at all. And you needed to care for your mind and soul or your body had no chance at all either.
What do you wake to each morning? How many running feet of floor or square feet of space is yours to roam? How many hours does it take to provide all that for yourself? Do you provide for others? Do you find time to volunteer? Do you see, hear, know, or remember the homeless, the poor, the ones Jesus came to live among?