Or Freedom
Sunday, October 29, 2023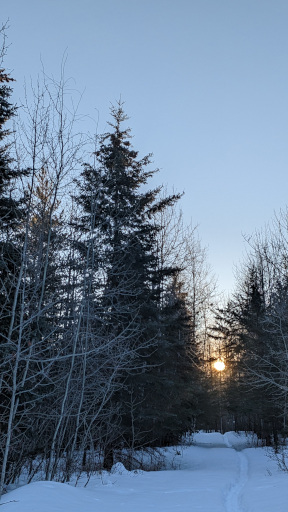 The Path Following Jesus is Narrow,
and Leads Us
to the Light of Life.
Isaiah 57:11
Whom did you dread and fear so that you lied, and did not remember me or give me a thought? Have I not kept silent and closed my eyes, and so you do not fear me?
Romans 8:15
For you did not receive a spirit of slavery to fall back into fear, but you have received a spirit of adoption. When we cry, 'Abba! Father!'
…
Words of Grace For Today
Fear grows out of many different kinds of circumstances. Perhaps the worst is real fear from people and circumstances that will kill or maim one's loved ones.
In slavery everything about one's life circumstance is determined by an other. Today things may be quite tolerable. That holds no promise for tomorrow.
That can drive one to real fear.
Being a slave to sin, a slave to the Evil One, is as high as the stakes can get, for not only is life here on earth at risk, but all life, after death and eternally, as well as life of one's spirit, which normally can thrive even as one's body does not.
This slavery is a valid, urgent, and critical reason to run through life in fear.
Caught in that slavery, as we all are born into it, leads to to no end of absolutely terrible things we do to try to deny that slavery, or to counter it's effects on us and our loved ones. All our efforts are in vain, but the Devil has many ways of getting us to hide that truth from ourselves.
This is not that for which God created us to live, that we would run ourselves and others ragged out of fear, lying and deceiving even ourselves about the reality of life in God's creation.
Hard to get that message across to us thick-headed humans, God sent Jesus, God's own Son, to teach, heal, and guide us, and to be an example of love, even love so profound that one sacrifices oneself so that others can live, and live well.
Adopted into Jesus' disciples we are at baptism, and then …
well life goes on and unfortunately so many of us forget all God has done for us, and we allow the Devil to consume us with fear,
and we lie
to ourselves and others
and destroy others and ourselves and those we love
and
…
it seems that nothing is better than before God adopted us in baptism as God's own children.
Thank God, God knew we'd do that, and planned for that, so that Jesus' forgiveness applies to us anew each day, each hour, each minute, freeing us once again from that fear and all fear that would drive us back into the Devil's devious and destructive hands.
So we are free.
Free to follow Jesus' example of
being slaves to God's Will for us,
that we would love one another as God loves us,
even to sacrifice ourselves so that others will live, and live well,
live abundantly,
and joyfully.
…
Many have done this for us, so we live abundantly,
and can joyfully give all God has given us so others may live abundantly and joyfully.
For this we were created and given even this day.