Surrendering to God With and For Us
Friday 27 January 2023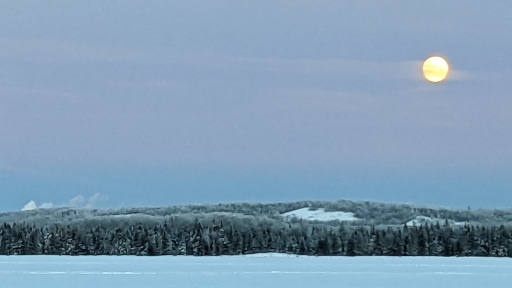 The colours of dawn show the glory of God,
whether we see it or not.
Psalms 1:3
They are like trees planted by streams of water, which yield their fruit in its season, and their leaves do not wither. In all that they do, they prosper.
Philippians 1:9-11
And this is my prayer, that your love may overflow more and more with knowledge and full insight to help you to determine what is best, so that on the day of Christ you may be pure and blameless, having produced the harvest of righteousness that comes through Jesus Christ for the glory and praise of God.
Words of Grace For Today
Jonathan worked hard everyday, as he had since he was 5. He remembered what his mother had taught him, that you had to work hard to make it in life. He had definitely wanted to make it in life. First he had wanted to make his mother proud. He may have wished something of his father, but he had left them before Jonathan knew anything about him. Then as he grew older he saw that people with money got to do what they wanted, so he decided that he would have lots of money by working hard.
A quick three years earned him his first degree, another two his PhD and he was on his out working hard everyday. At first he worked for someone else. After a year he figured out that the only way to be wealthy was to have people working for him, so he quit his job and started his own little design and engineering company. Just five years later he had grown it to 1000 employees in 20 different cities. He'd sold that company for his first real billion in his own bank account. He'd invested half in safe stocks and the rest into a new company, this time architecture, engineering, and construction. Within 3 years he had more than 3000 employees in 30 different cities across Europe, the Middle East and Africa.
Then he'd met Michelle on a worksite in Vereeniging and again on a project outside Dar es Salaam and all the sense of his working everyday dissolved like his nightly antacids in hot water. He'd taken a year to be with her, working every other week or so, getting just as much work done, still adding to his assets and investments, and the value of his company, all privately owned. They'd been married in Cape Town, had a week long honeymoon in Stockholm, Oslo, and Sankt Peter Ording.
Then he'd gotten back to work, even as the children arrived. First Olevia, then Petrus. When he came back from working in Hebron on a new project, his first in Israel, he found Michelle in the hospital. No one knew what made her ill, but she could barely lift her head or hands, and she whispered at most a few words each day. He'd sat by her for 4 straight days, as her condition got worse and worse, until ….
Looking back on the week that had followed, Jonathan could not remember what had happened. He sat on the edge of his hospital bed now. People told him he collapsed at Michelle's funeral. He had no memory of it at all, or of the previous days in the hospital.
He rubbed his forehead. It did not help the headache or the dizziness. He tried to stand, but the room spun and he sat back down. Minutes later he woke up laying on his bed.
All the money that he had, and he could not save Michelle, and now he could do nothing for himself. Give him a building project and he'd excel, but this! What was this!?
When he found these verses (Psalms 1:3 and Philippians 1:9-11) beside his bed that night, he thought, yes, he'd prospered, but to what good end? He thought his love for Michelle had overflown all limits, and he had acquired great knowledge and wealth. But had he any insight to help himself determine what is best, so that on the day of Christ he would be pure and blameless, having produced the harvest of righteousness?
It was like another test, and he was failing this one badly.
The pastor that visited his roommate the next morning talked about how we could not do anything good without the Holy Spirit guiding us to do that good. Otherwise it all turned to dust and hopeless evil. We could, of our own freewill, choose to do evil and turn from God; but only God could help us live in God's good grace.
He was more confused than ever. How could he do what was right if that was impossible? But he could still do what was wrong, because that was fully possible for him?
His roommate got up later that day, and saw that he had not even made it to the bathroom at all that day. He walked over, and saw Jonathan's confused, hopeless look, and simply made the sign of the cross on his forehead saying, you are marked with the cross of Christ, and you are precious to God. Be at peace.
And then it all changed for Jonathan. He died.
They revived him. A month later he went home. He spent hours, days, weeks and months making no sense at all of what the pastor or his roommate had said. Not until Olevia walked into his study and told him that God walked with her, whether she liked it or not. But it didn't help keep the bully girl out of her face at school. So she was reading about Gandhi and nonviolence. She knew that what seemed to be weakness was going to be her strength.
And it clicked for Jonathan. He stopped trying to do everything right, to earn enough money, to read the right things, to think the right things. He just prayed to God that he surrendered.
He woke the next morning and for the first time ever, doing nothing except waiting to see the sun rise, paying attention to the glorious colours of the dawn slowing push the darkness away until the deep blue sky shone bright above the pink and cream in the clouds on the horizon … and he knew that God was with him, and had been his whole life, even when he had never paid attention or cared.
For the first time ever life looked wonderful, even while he felt profound guilt for leaving Michelle so often and the grief of her leaving him with an un-fillable hole in his heart.