Monday 30 January 2023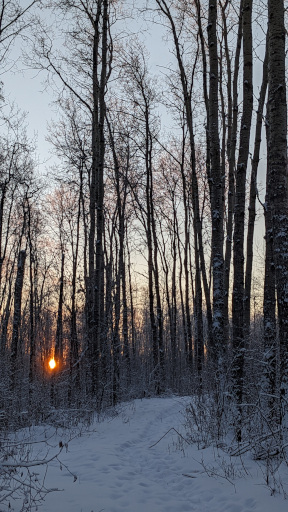 Wherever the paths and tumbles of life take us,
God is with us,
Our Shining Light
Joshua 24:17
for it is the Lord our God who brought us and our ancestors up from the land of Egypt, out of the house of slavery, and who did those great signs in our sight. He protected us along all the way that we went, and among all the peoples through whom we passed
Matthew 28:20b
And remember, I am with you always, to the end of the age.
Words of Grace For Today
A pilot, a rather sane, sober and sombre individual most of the time, lands after a transatlantic flight, just a routine flight. But he expects in New York that day he will find an answer to a puzzle that has challenged his sanity. It even sent him banking a plane for no good reason (apparently) to avoid another plane that was not there, a ghost plane as it were. But today, he knew he would unravel the mystery and his life could return to normal.
As he steps off the plane he realizes that, in stark contrast to his regular orderly and stayed mood, he is rather giddy. More than giddy even, an over-drive of exuberance he could call it. And that makes him wonder, yet again, if he really has, perhaps, started to go insane. Not something too attractive in a pilot who is trying to move from the right seat to the left seat, or stay in any seat at all.
Then he realizes, whatever is going on with him, whether he really is mad or not, he is no different than everyone else, we all have to work with the equipment we are given, Right!?
Sounds of Wings, paraphrase from p. 79 and before, Spencer Dunmore, Tom Dohetry Associates, 1984
It's just some of us are given some very special equipment that makes being a pilot possible. And for a few of us it makes us extraordinary pilots, the creme of the creme as it were.
In the rest of life, and maybe even for us gifted with equipment that makes flying possible, the real 'equipment' that counts is hardly our brain, our hands, our coordination, or our heart. What really counts is the gifts God gives us that help us recognize how God has accompanied us, as God did our ancestors through the generations, even as they ventured into foreign and hostile lands, as God does for all the saints.
Knowing that God protects us along all the ways, with their twists and turns and setbacks, that we journey in live, gives us a piece of unequal 'equipment.' It is God's presence each day, which guides us, and picks us up when we take a tumble into horrendous sins, and heals us, and walks with us out into the world of …
everything.
Again today, we work with the equipment we are given, right!