Wednesday 1 February 2023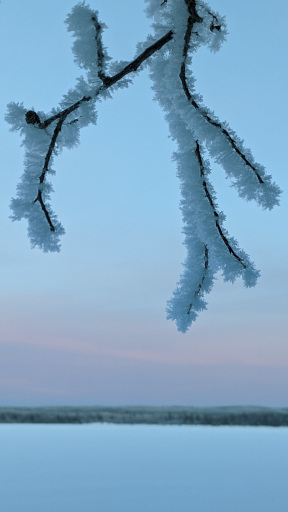 It's Not Much, And It's Everything,
A Snow Crystal Covered Branch
Just Like
Life Abundant.
Zechariah 1:3
Therefore say to them, Thus says the Lord of hosts: Return to me, says the Lord of hosts, and I will return to you, says the Lord of hosts.
2 Peter 3:9
The Lord is not slow about his promise, as some think of slowness, but is patient with you, not wanting any to perish, but all to come to repentance.
Words of Grace For Today
Return, and I will return to you.
The IF-THEN is right there, and that's not how God works.
Rather God says: I have always been with you, and you have not noticed. I make it possible for you to return to me. This is my standing invitation, return now.
Or now.
Or now.
For God does not want any of us to perish, though we all seem deadset on that being the end for us. Rather God wishes that all of us will repent, return, and discover the abundant blessings God has poured over us since before we were born.
Jesus' story makes clear to those who will listen, that God wishes for us to live filled with humble gratitude, ready to be sent and be the ones who deliver God's bountiful gifts to others, so that they may live filled with humble gratitude as well.
Some of us need to survive a car crash, engine failure in a single engine plane, or a terrorist attack (or one or more of a huge number of 'accidents' that should have claimed our lives). Others cancer or some other life consuming disease. Others conflict of war or violent crimes. Others being framed, accused, convicted, and destroyed by the scheming of those closest to us, the police, the lawyers, the courts, and the judges, or some other blatant misuse of authority and power. Others need more than life provides and they never surrender to humble thankfulness. Sad.
Others seem to learn from other's experiences and find humble gratitude early in life and return often to enjoy it in the arms of a loving God.
Whatever it takes for you, may you find humble gratitude your way of being this day. It's what please God the most.