from the Love of God?
Saturday 18 February 2023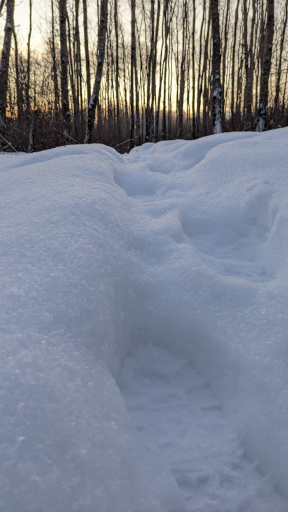 Sometimes Even the Next Step
Is TOO Large!
Psalms 73:25
Whom have I in heaven but you? And there is nothing on earth that I desire other than you.
Romans 8:38-39
For I am convinced that neither death, nor life, nor angels, nor rulers, nor things present, nor things to come, nor powers, nor height, nor depth, nor anything else in all creation, will be able to separate us from the love of God in Christ Jesus our Lord.
Words of Grace For Today
It seemed so simple to ask others to join in his outlandishly expensive garden project gone amuck. Truth is it took Henri a full day and a half to decide he'd take Francine up on her offer. Then it took him a half day again to actually get himself to start the process by calling people.
If one knew what Henri had gone through in those two days one would wonder that he even could come to the decision to invite other people to his farm and was able to start calling people he did not know.
Decades earlier, when Henri was a young man he'd met and fallen head over heels in love with Suzanne, and she with him. They dated all through college and were married a week after Henri's graduation, to the relief of all their friends and family who wondered if either would dare to take the obvious leap. Both Henri's and Suzanne's parents had divorced, and died in their late forties. A trauma for both teenagers that seemed never to end as their siblings then took up to fighting over the inheritances, slim as they were. One would not blame them, their friends thought, if they avoided marriage and commitment and everything requiring trust. Even when Suzanne took a year off with their first child before she finished her degree and graduated suma cum laude with a double major! But there they were, married, joyously so, with 3 children as they broke into their 30's.
Then … Suzanne had picked up Bert, May, and Zerish, 9, 7, and 5, from school, and headed back out to their acreage-farm. She'd stopped at the railroad tracks for a train when a drunk driver plowed into them shoving the car onto the tracks and into the oncoming train. The drunk driver survived with a few scratches but Suzanne and Bert were instantly killed. Miraculously the other two children were alive when the ambulance arrived. Then May died during the operation to repair a punctured lung and Zerish dwindled off into a coma during surgery to relieve pressure on his brain. Two long years Zerish hung on before he woke up, for two days, before a seizure and a massive bleed into his brain stopped everything. His organs simply shut down in unison.
Henri knew what St. Paul had suffered: arrest, jail time, beatings, whippings, having to run for his life, and how Paul was so certain nothing could separate him from the love of God. But Henri knew then and there that God had deserted him, not just a huge bit like when Suzanne and Bert had died. Not even the colossal bit when May died. No this was complete and ultimate abandonment.
He withdrew. He could trust no one. He went on with work, burying himself in it and became (almost in spite of himself) wealthy. Still he blew off anyone who tried to befriend him. Didn't Francine know! Even 25 years later in his mid-fifties, Francine would get just a bit too close and bang the door would close in her face.
So when Henri called people to take on his garden project with him, it was beyond difficult for him. It was nothing short of a life-altering miracle. Many people knew it was out of the ordinary for Henri. Everyone, after all, knew of Henri. But Francine was beside herself with wonder. What had God done to Henri, anyway?! She realized that Henri had given up on God, but why had God waited so long to show him God had not given up on Henri? So why and how now?
Same question, she realized could be asked about most of us in our lives.
Even for you and me, today.