Resolution-ers?
Saturday, March 25, 2023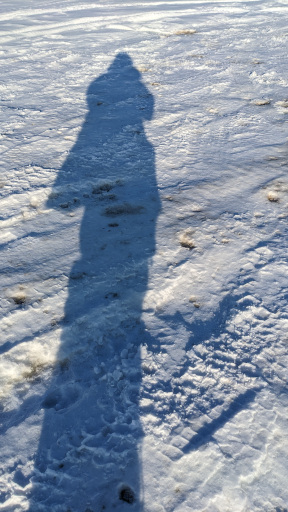 We All Throw Shadows In the Brilliance of Christ's Light!
What Effect Does Our Shadow Have On Others?
Proverbs 16:32
One who is slow to anger is better than the mighty, and one whose temper is controlled than one who captures a city.
Matthew 5:9
Blessed are the peacemakers, for they will be called children of God.
Words of Grace For Today
The basic human attitude when we allow ourselves to become wholly unsure of ourselves or anxious is to become angry. Well not in one step without options. We can count to 10 or 90, breathe, and subvert the panic. We can learn to acknowledge hurt, even hurt when we know the source as another human, and then divert our impetus to anger in more constructive, less destructive (to others and ourselves) attitudes.
We can learn, guided by the Holy Spirit and the saints, to be peacemakers for ourselves, turning what could become anger and escalating internal and external conflict, into a peaceful manner of living with all the hurts, disappointments, attacks, and great losses that life and other people will throw at us.
As we learn this, and practice it, for no one is ever perfect in maintaining even one's own peace, then we can reach out to others caught in anger, anxiety, pain, loss and others attacked by other people; we can, by God's Grace alone, guide them to find peace with themselves and with all life offers, both good and bad.
The world needs peace, as desperately now as ever.
How will we hang on to truth and share peace this day, even with our enemies?
More Light work for the saints.