Rest Easy
Sunday, June 4, 2023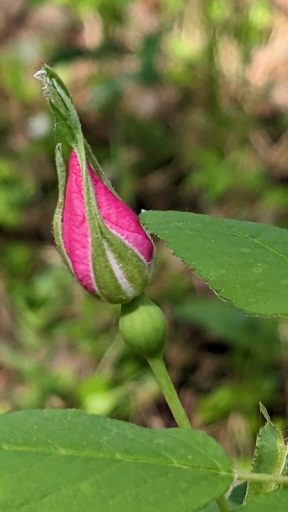 A rose,
beginning to bud,
bringing God's beauty
to be seeable.
Psalm 145:17
The Lord is just in all his ways, and kind in all his doings.
Philippians 1:6
I am confident of this, that the one who began a good work among you will bring it to completion by the day of Jesus Christ.
Words of Grace For Today
While the world churns out trouble,
and we each and each contribute enough ourselves,
God is our Creator, Redeemer, and Sustainer, just in all judgements, not biased by lies or deceptions to gain undeserved advantages while stealing life from others. God sees all. Knows all, Judges all. And if our sins are not bound then we can count on God's grace to save us.
But …
When they are bound, then who knows, for God will judge also knowing that we had warning and time for the amendment of our lives. What then does a just judge do?
For us blessed by God to be God's own children, we trust that God will carry to completion the work that God has begun in us, to redeem us, sanctify us and equip us to be God's emissaries of Good News on earth.
For us, life is all about seeing what God has in store for us; like a rose beginning to bud, God is about bringing great beauty and wonder into our worlds. Do we have eyes to see, ears to hear, and hearts to celebrate it?