Rules and Rulers
Thursday, August 17, 2023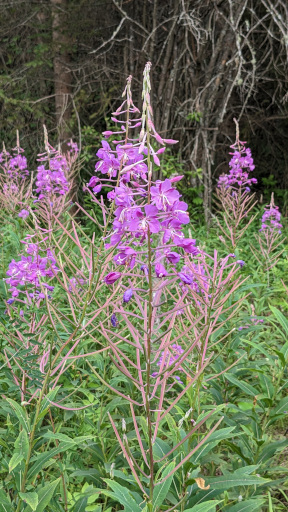 Purple Blossoms, Precious,
OR
Weeds
Run Amok?
Judges 8:23
Gideon said to them, 'I will not rule over you, and my son will not rule over you; the Lord will rule over you.'
Matthew 23:11
The greatest among you will be your servant.
…
Words of Grace For Today
Purple.
Purple rules.
Purple rules over others.
Bishops
Royalty
Pharaohs
Presidents
Prime Ministers
Premiers
Governors
Druglords
Warlords
Despots
Bullies
Power gone amok!
…
Purple
Purple is precious
Purple is soft
Purple is comfort
Purple is a spectrum
Purple is God's colour of grace
Purple is exquisite.
…
Purple is the colour of lord and servant turned right-side up by God's Word calling those who would lead to be servants, not rulers.
What kind of servants of Christ will we be, will others experience us to be?
Will we live out the Holy Spirit's gifts enabling us to be
a precious spectrum of comforting colours
for all around?