Tuesday 3 January 2023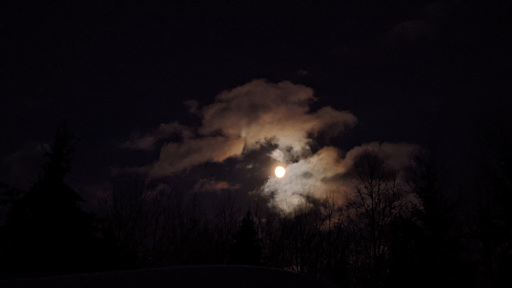 The clouds cover the light into the future.
Where shall we turn for life?
Psalms 119:154
Plead my cause and redeem me; give me life according to your promise.
2 Thessalonians 3:3
But the Lord is faithful; he will strengthen you and guard you from the evil one.
Words of Grace For Today
Look around and there is not much 'good news' out there.
The unjustifiable war in Ukraine continues with civilians and cities targeted for wholesale destruction.
Europe faces a winter without enough natural gas to stay warm and running at full capacity.
The snow pack is a deep as it was at the end of February last winter and last winter it was the most we'd had for a while. Great for skiing and snowmobiling, but hard on snow clearing budgets and especially the snow clearing budgets that only consist of arm and back power to cover kilometre long driveways.
Covid continues to kill people and combined with the flu and colds and RSV emergency rooms are overfilled and hospitals are going into the third year of overcapacity resulting in staff shortages burning out the staff that are there.
Climate change (an example is the snow pack) promises more storms of all kinds and a few new ones tossed into the mix, more disruptions, more destruction, and a cycle where last year's extremes are this year's normals and this year's extremes become normals next year, until one wonders what normal will look like!
While the causes by 'big business' are significant, the message is clear that we, the everyday little people, contribute massively and therefore we are guilty, guilty, guilty for not stopping the progress of climate change long ago when dealing with it were possible. Now we are left with guilt and trying to mitigate, minimize, and survive, if we can.
And, if one cares to pay attention, the Devil is playing the board as freely as ever. Fake news, lies in everyday life, and manipulations for power and control over others is rampant. Try to be one who does not participate and people will see you as vulnerable and gang up on you. The attacks may be violent and obvious, or subtle and deadly nonetheless!
It has been like this in every generation (with different flavours and crises), so much so that the Psalmist could write words thousands of years ago that fit our guilt-ridden, fright-filled, weather stricken mornings very well:
Plead my cause and redeem me; give me life according to your promise.
We know that God promises us life, but it seems that life has just fallen out of our reach yet again, and the best we can do is submit to the chaos, and live as long and well as we can, taking what we can while we can, no matter what it costs others!
Oh, the temptations of the Devil are so powerful. They promise 'good life' and deliver death for more and more people.
Our only hope is as Paul wrote to the Thessalonians so many years ago, that
the Lord is faithful; he will strengthen us and guard us from the evil one.
With a quiet, breathless prayer of thanks, we submit, not to the empty promises of chaos, but the blessings of God that are given to us to be shared with others.
Now that'll give us a full day, a busy week, and a wonder filled year.