Tuesday 13 December 2022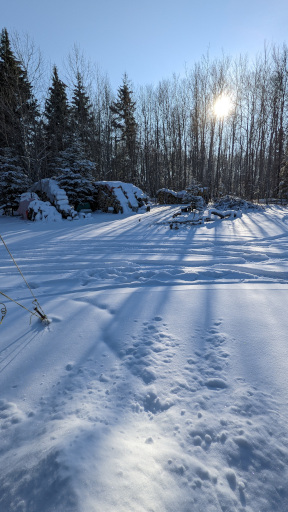 We Thirst
Most of All For
Cool, Clear,
Light.
Christ's Light That Gives Life.
Deuteronomy 6:16
Do not put the Lord your God to the test, as you tested him at Massah.
Galatians 6:7
Do not be deceived; God is not mocked, for you reap whatever you sow.
Words of Grace For Today
The people in the wilderness are thirsty, for there is little to no water for them and it has been so for days. So why did God bring them out into the wilderness? It's freedom. But freedom can mean being free from the necessities of life and that is not what they thought God would provide for them.
They are ready to rebel. Moses is to be their victim, and then? They would be worse off than before! Or?
And God offers Moses access to water, using the staff that parted the waters of the Red Sea for the escaping Hebrews and then un-parted to drown their pursuers. Water flows from a rock.
Well, God showed those people how water can be had, eh?
Not really. God showed the people that God would provide.
Not that it helps. When they are hungry, having had little to no food for days they demand of Moses and God that they have food, and then even meat!
And that is all reasonable, right?
In Galatians the people are warned that they will reap what they sow. Except that is expressly what Jesus saves us from. We reap what God sows for us.
Somewhere in there is God's reality and not our confused interpretations used to hammer each other into submission and obedience to our wills (not God's).
God provides all we need, and asks us to beg, cry, and demand from God what we need. So we pray for everything we need!
God also understands that we are never free from sin. God needs and promises to continually forgive us our sins, exactly so that we do not 'reap what we sow' so that we can live free of that burden, a necessity before we can live anything close to thankful, gracious, and generous with ourselves and others, and God's good creation.
Living free, in God's grace, does not mean that we will get it right all the time, or even a little bit. It does mean that at the end of the day, and at the beginning of each new day, we can thank God for everything and ask God for everything we need … and even everything we want, knowing God will pare down our what-we-want list to only those things that are good for us and others and all creation.
So likewise today, we give thanks and beg like mad for what we need and want. Often we cannot discern what is which, anyway. But we need not fear God's response. God walks with us and suffers what we suffer, suffering at the hands of our enemies, and giving us
Assurance that when we thirst, there will always be a rock that flows freely with water for us.
Exodus 17.2-7
The people quarrelled with Moses, and said, 'Give us water to drink.' Moses said to them, 'Why do you quarrel with me? Why do you test the Lord?' But the people thirsted there for water; and the people complained against Moses and said, 'Why did you bring us out of Egypt, to kill us and our children and livestock with thirst?' So Moses cried out to the Lord, 'What shall I do with this people? They are almost ready to stone me.' The Lord said to Moses, 'Go on ahead of the people, and take some of the elders of Israel with you; take in your hand the staff with which you struck the Nile, and go. I will be standing there in front of you on the rock at Horeb. Strike the rock, and water will come out of it, so that the people may drink.' Moses did so, in the sight of the elders of Israel. He called the place Massah* and Meribah,* because the Israelites quarrelled and tested the Lord, saying, 'Is the Lord among us or not?'