Or Humble Clay
Friday 3 February 2023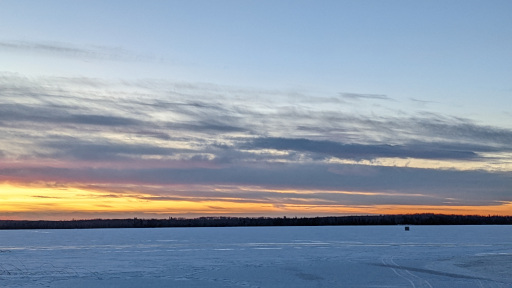 The Potter Makes Beauty Like This,
And We Mess It Up Real Bad!
God Planned For That, Too!
Isaiah 29:16
You turn things upside down! Shall the potter be regarded as the clay? Shall the thing made say of its maker, 'He did not make me'; or the thing formed say of the one who formed it, 'He has no understanding'?
Ephesians 2:10
For we are what he has made us, created in Christ Jesus for good works, which God prepared beforehand to be our way of life.
Words of Grace For Today
We are the clay, God is the Potter.
We are created to do good works, God is the one who demands it of us, since we are made that way.
Well, not quite so. That is all upside down!
If one wants to control others and make demands of them that they cannot fulfill and thus make them guilty and thus all the more susceptible to one's control, then this is the right thing to say and teach and demand.
But Jesus came not to lay an impossible guilt trip on us, yet again, as the writer of Ephesians does so well.
God created us so that we will be demonstrations of God's Love, Grace, and Compassion for all people. That is by our visibly, humbly, and gratefully accepting God's forgiveness for our inevitable sins, failings, imperfections, and downright ornery stubbornness at wanting to the the Potter instead of the humble moulded clay, God makes us into demonstrations for all other people of how God works. God works not by demanding perfection or good works. Instead God makes us free to choose to love (and also then free to choose not to love – which is to sin). In our freedom we lose life and all that is precious in it, because we simply cannot always choose to love. God also made us to strive to be better, and in that striving we inevitably choose to be Potters of our world, and then of our own lives.
Ahh, if we were made just to do good works, then God did not need to give us freedom to love and not to love.
But God created us to love. And knowing we would choose to sin, inevitably, terribly, wretchedly, God planned for that, with compassion, forgiveness and unbounded love.
We were created to receive that love, and share it with others, first in being demonstrations of God's love for us and all people, and then in being that love for others,
which is to do good works …
It's just cutting it down to that we are created to do good works would make our lives impossible! That is the curse of scripture that asserts we are not potters of creation, and then tries to lay the guilt trip on us that we are made to be doers of good works, ie. good little potters and putterers.
That leads us to futile living (trying always to do good works), and at the same time surrendering our ability to choose to love (replacing it with blind obedience to others who tell us what good works are), and inevitably trying to become the ones who tell everyone what good works are … and there ya go, right down the rabbit hole of everything that is not love.
So simple. So complicated. So impossible.
And for that God planned the power of love, which is self-sacrificing giving so that others may live with the freedom to choose
to love or not to love,
and be forgiven when it is so often needed.