Giving More than a 10th
Saturday 4 February 2023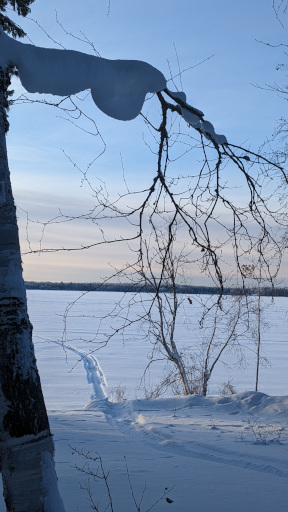 Cold Days,
Time to Plan
And Plant
for the Harvest.
Genesis 28:22
… and this stone, which I have set up for a pillar, shall be God's house; and of all that you give me I will surely give one-tenth to you.
2 Corinthians 9:6
The point is this: the one who sows sparingly will also reap sparingly, and the one who sows bountifully will also reap bountifully.
Words of Grace For Today
Henri put in a garden. He'd been meaning to do it for years, and now the prices of groceries finally put the fire in him to do it. He wanted a huge harvest, so he tilled up a good two acres of deep, rich soil. Then he bought manure from a neighbour farmer and tilled that in. He marked out the areas, made the lines, and after the last snow in late April he planted seeds of all kinds: corn, peas, beans, asparagus, carrots, potatoes, squash of 5 kinds, pumpkins, melons, sweet potatoes, zucchini, 2 rows each of raspberries, strawberries, and blue berries.
Looking at the huge area he anticipated lots of weeds and he wasn't into picking them for hours on end, so he went out and bought a small tractor with a harrow that he could adjust to the width of his rows. Then he thought about all the deer and rabbits that would eat out garden before he could harvest it, so he bought fencing materials and built a 12 foot fence all around with the bottom 6 feet a tight woven mesh.
Next he thought about the dry summer that he'd heard were so possible and he built a reservoir for water, a powerful pump, and mobile sprinkler system so he could water the whole garden when it needed it. Then he modified all the eaves troughs on his house, garage, and shop so that the water was collected, filtered, and piped to the reservoir.
Next he realized that a huge harvest would need to be picked, cleaned, and stored, either by freezing or canning most of it. So he built a special insulated and heated shed, adding fresh water and waste water and electricity to it. In it he built a processing 'kitchen' for canning and for freezing. Next came two large stand up freezers, and shelves upon shelves for the pantry.
Since he really did not think he was at all interested in spending hours harvesting the garden he hired five high school students for the whole summer. They had helped him with everything starting with the planting. Yet Henri still spoke to everyone and to himself as he had done everything himself.
Francine, an 'on-again, off-again' friend of Henri's for as long as she could remember, had been putting in a garden for decades before Henri finally got around to starting his. She started off with 2 raised beds, each 3 feet by 12 feet, and slowly increase it to a total of 6 last year. Each bed had a gravity watering system for it from a tank she filled when it needed it.
It was a small garden by local standards, but those small beds produced more than any other garden in the area, mostly because she had learned so much through the years and tended to the beds with tender care.
She shared her produce with a number of people in the area, usually in exchange for some good manure for fertilizer or help fencing, tilling, planing, weeding, and harvesting. But she was in her garden working at it more than everyone else combined.
At the end of every year she would tally up her expenses over the grocery store value of her harvest (just her own). She usually came in at about 1/3. Her worse year it was 1/1, and her best had been her third her when it was 1/6.
She met Henri this past summer, and having heard of course about his garden, congratulated him on finally getting around to his dream garden. She asked what he expected his expense-over- harvest would be. He hadn't stopped to consider that. At home he sat down and calculated out that he'd spent nearly $150,000 on infrastructure, $40,000 on the tractor, $2000 on seeds and another $5000 on 1 each of 5 different fruit trees that should grow in the area. Then he added in the cost of fuel he planned for the summer and the wages of his workers. If he divided the long-term assets over ten years he figured the summer would cost him around $30,000. Then he thought of how much he had spent last year and anticipated spending on the groceries his harvest would replace, that came to about $5000 or so, maybe more with prices rising. Even if he estimated it at $6000 that still meant his ratio was 5/1. He spent five times as much for his large garden than he would get out of it! He nearly had a heart attack!
….
This year, with the increase in groceries, no less that 2 dozen new people had contacted Francine about 'helping' in her garden in order to share in the produce, so she invited everyone of them to come on over. Each family built a new raised garden if not 2. One large family built 4. Everyone chipped in as they could with money, materials, fertilizer or muscle to build the new fencing and establish the new beds. The same went for all the work throughout the summer.
….
When the gardens in the area had just started to produce a harvest, the carrots always seemed to come in first, a hail storm hit and wiped out nearly half of Henri's garden and everyone else's, except the beds at Francine's. They were small enough that people had put up a steep-peaked frame work over one or two off them at a time, and with the threat of hail they'd thrown tarps over the frames, anchored them well, and watched most of the hail bounce or rolled between the beds. The ice was a foot deep in places, but when the tarps came off only a few plants had been destroyed by hail that broke through the tarps.
…
Everyone knew (except apparently Henri, and he was just stubborn and a bit slow to pick up on the obvious) that while the Bible said those that plant much will harvest much, it rarely turned out that way in life, not just in the garden, but in all of life.
Makes one stop to think that Jesus' story is about God 'planting' and us getting the benefit of the 'harvest' of forgiveness and renewed life! Francine reflected Jesus' story as well: We receive great bounty so that we can share all we have with others, so that they will live abundantly. Most of all we get to share God's bountiful, merciful forgiveness, compassion, and healing presence!
The question each day is: what are we planting today, that someone will harvest in the future?