Because God is Faithful
Thursday, March 2, 2023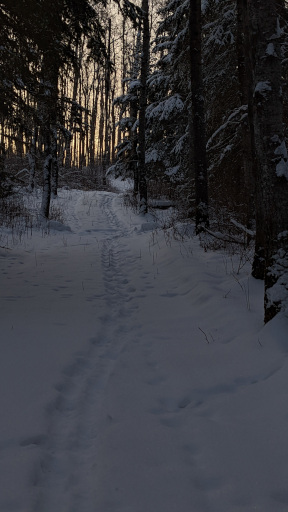 No Matter the Way Ahead,
Dark or Steep,
God Walks With Us
Genesis 28:15
Know that I am with you and will keep you wherever you go, and will bring you back to this land; for I will not leave you until I have done what I have promised you.
1 Thessalonians 5:24
The one who calls you is faithful, and he will do this.
Words of Grace For Today
As people born of this world and living in the world we are the problem. That was Lucy's wisdom for Charlie Brown, and for us. Lucy did not have a solution.
A museum near Niagara Falls holds displays about Blondin. He was a tight-rope walker, who set up his high wire over Niagara Falls. On the day of his show a huge crowd gathered. He began by crossing over and back, carrying his balancing pole above the deadly waters. The crowd cheered loudly. Next, he set a table and chair at mid-wire, and perched there, drinking a cup of tea, with death far beneath him. Again, the crowd went wild.
After several progressively more difficult tricks, Blondin filled a wheelbarrow with water. Amazingly he piloted it over and back and not a drop spilled. He then asked the crowd, how many of you believe that I can carry a person across in this wheelbarrow? As one the crowd raised their hands crying "I do!"
"All right," he said. "Who's first?" … The crowd went stark quiet.
That's the difference between belief and trust.
God sends Abram, Sarai, and us into the unknown. Do we trust God enough to go? Do we trust God enough that we are born from above? Disciplining ourselves into a spiritual life will never be enough, though.
The problem remains that we are us. Neither our self-chosen belief nor our self-built trust saves us, especially when God sends us out into the unknown.
God planned for that, too. Jesus tells us, as he did Nicodemus that God gives birth to us again, this time it is a 'birth from above'. God solves the problem of us being us. God gives us a new origin, new honour, a new ending, and a new way to live. Actually none of it's new. This is how God created us to be. God doesn't want us to be different than ourselves. God wants us to be who we really are, God's own people. Trusting God always.
We trust God because God is faithful. We trust God because God is always with us, and when God promises to bring us home, it will be so, even if we have no home here on earth.
So on with this day, this blessed day, with opportunities to be blessings to others, as God created us to be.