Years
Thursday, March 9, 2023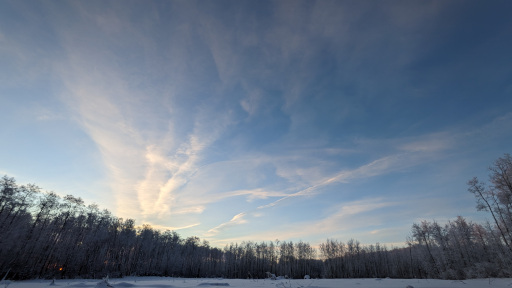 Hardly Wilderness,
Always Barren Living,
When We Try To Abandon God
Deuteronomy 2:7
Surely the Lord your God has blessed you in all your undertakings; he knows your going through this great wilderness. These forty years the Lord your God has been with you; you have lacked nothing.'
Luke 22:35
He said to them, 'When I sent you out without a purse, bag, or sandals, did you lack anything?' They said, 'No, not a thing.'
Words of Grace For Today
If we live life in order to have more money and a full purse,
If we live life in order to have the best bag of everything,
If we live life in order to have the best footwear,
… If we live life in order to have things, power, status, …
Then …
Well then we will always not have enough and we will lack for what we think we need.
This is the way of the world, and it brings more destruction, disease, and destorying to others and to oneself, always more, but not goodness, always evil running others and oneself closer and closer to meaningless and death. If you want an eye-full of that watch Succession, the HBO series, or simply open your eyes to see how so many people live in the world around us.
This is not a fun way to live, no matter if people party hard and seem to be enjoying themselves. In truth this kind of living can only be pursued if one hides from one's self, one's real self.
God created us not to take from the world and claim it all to be ours. God created us to receive enough and share everything we have with others.
Jesus sends the disciples out with everything they need: kind hearts and a message of God's love for all people! They lack for nothing.
God leads Moses who leads the people into the freedom of the wilderness, out of slavery, and though they barely have enough to survive, and it's touch and go more than a few times, they always have enough … as long as they remember that God has led them and accompanied them all their years, even their '40' (which is a symbol for 'lots and lots – more than enough to count').
Today we live in circumstances that outwardly do not appear to be wilderness: there are roads, vehicles, cities, barns and houses in farm yards, and industrial sites of many, many kinds. We call it civilization, but no matter what it looks like from the outside, if we do not have hearts ready to share God's Word of Grace, all this is mere cover and running, running hard in the barbaric wilderness of humans bent on destroying, making ill, and destorying one another.
What will our day be like today, if not another blessed journey with God walking with us? Breathe. Give Thanks. We lack for nothing.