Wild (-erness) Love
Thursday, March 16, 2023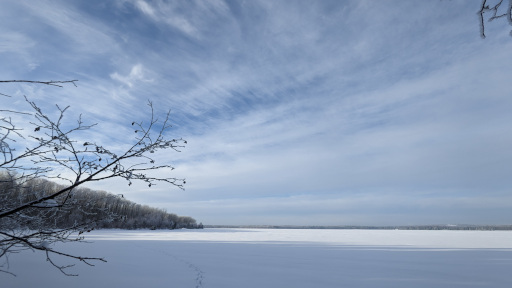 Sometimes
Christ' Light Draws Us
To The Far Shores
…
of Our Imaginations
to See and Be
God's Love for All People
Deuteronomy 32:10
He sustained him in a desert land, in a howling wilderness waste; he shielded him, cared for him, guarded him as the apple of his eye.
Or perhaps better pro-nouned:
God sustained the people in a desert land, in a howling wilderness waste; God shielded them, cared for them, guarded them as the apple of her eye.
1 John 4:16
So we have known and believe the love that God has for us. God is love, and those who abide in love abide in God, and God abides in them.
Words of Grace For Today
Led out of slavery, across the land of a hostile despot, pursued by well trained, deadly soldiers, saved by a miracle crossing the Red Sea into the wilderness, and then?
What good is it to be freed from slavery only to end up in the wilderness to die of thirst, or hunger, or empty hearts and souls unable to imagine God's grace?
So God sustains, shields, cares for, and guards the people in the barren howling wasteland. God sustains, shields, cares for, and guards the people with love, for there is nothing so powerful.
Seeking to establish a democracy leaders of the country (politician, banker, and publisher) arrive at the White House for a week of consultations. The brilliant writer leads them to craft a wonderful constitution. The President 'interferes' by bringing two of the greatest minds into the room with them. The greatest minds are from opposite parties and from opposite ends of the spectrum of thought, especially about how a democracy should function … except for one basic foundation.
Stymied by the constant arguing that prevents any consensus about what should and should not be included in the new constitution, the writer finally seeks out the President to silence the arguing. They only have one day left to finalize their document!
The President advises the writer that the goal is not a constitution, written and sealed for adoption. The goal is to teach by example, and in that example reach into the leaders' hearts, minds, and souls to show them that the foundation of democracy is not any written document or anything else, except for the willingness to listen with respect to one's opponents. If this small group of leaders learn to respect that one foundational principle, not in writing, but in their hearts, minds and souls, then they will teach others by example back home. With that principle they will be able, not easily, but successfully, to write and adopt … and the hardest part … and to follow the constitution with respect for all opinions honestly presented for consideration. (From West Wing)
Our foundational principle for life is not merely for the worst of all forms of government, (except all the others). Our principle for life is what God gives us, love. Living that love, trusting that love, listening to each other with that love, these are the things that Jesus does for us setting an example, so that we may live, trust, listen with love for others, so that they may learn to live, trust, and listen with love. With this miracle, for it can only happen by miracle transforming our hearts in spite of ourselves, God brings us through every barren wilderness to the Promised Land.
Today we get to live out the love that God has for us.
That's Light work, spreading God's miracles with abandon across the landscapes of all creation. Ready or not God already has sent us.