Who can we listen to?
Friday, September 1, 2023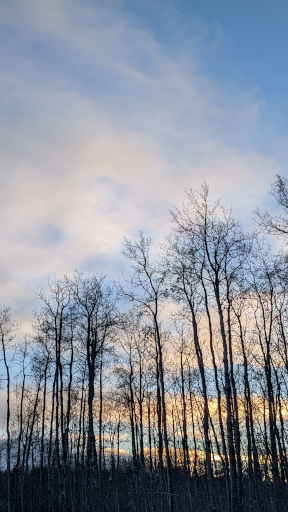 In the endless sky, voices come at us from everywhere in this digital age.
Many voices deceive.
One voice is true.
Isaiah 47:13
You are wearied with your many consultations; let those who study the heavens stand up and save you, those who gaze at the stars and at each new moon predict what shall befall you.
Romans 12:16
Live in harmony with one another; do not be haughty, but associate with the lowly; do not claim to be wiser than you are.
…
Words of Grace For Today
There are so many voices in our heads, from all over repeated again and again, telling us what we need to do to live life fully.
A young Bob arrives home late from work one day – much later than the time it normally would have taken him to walk the five blocks from the bus stop. His wife, Doris, asks him how his day went. He says all has gone well. Her curiosity wins out. "What kept you late?" she asks.
With sparkling eyes, Bob tells her. "When I changed buses, I saw a new vehicle in the car dealer's lot. I heard a little voice on my shoulder telling me, 'Go take a good look.' So I did."
She jumps in, "So you missed your bus for that?"
"Well …", Bob continues, "I walked all the way around the car, looked under the hood, read the information sheet and looked at the dealers tag. Then I heard that small voice say, 'Get in. Sit in the drivers seat. Get a feel for it. See what it looks like from the inside.'" So I did. And then I heard the small voice from the dashboard, "Bob, rhis is a fabulous car! You look good sitting in that driver's seat."
Doris broke in, "Well did you tell that little voice, 'Get behind me Satan?'"
"Yes I did'" the husband answered. "And then I heard the small voice from the back seat say, 'Bob, you look good from behind too.' So I drove that car, my car, home … for us." (original Flip Wilson, mod TL1995)
If we think we can listen to the back seat voices and to Jesus' voice, and follow Jesus when it is convenient for the rest of our lives, we have not listened well to all those who have gone before us in faith.
Following Jesus is not like a compromise to our way of life, the kind we hope it might be, like putting on a new set of clothes. Instead following Jesus takes everything we've got. C.S. Lewis, in his book Mere Christianity, writes "It is the difference between paint, which is merely laid on the surface, and a dye or stain which soaks right through . . . (God) meant us for the full treatment. It is hard; but the sort of compromise we are all hankering after is harder – in fact, it is impossible. It may be hard for an egg to turn into a bird: it would be a jolly sight harder for it to fly while remaining an egg. We are like eggs at present. And you cannot go on indefinitely being just an ordinary, decent egg. We must be hatched or go bad. . ." (BOOK IV Chapter 8)
When the Holy Spirit 'hatches' us out, life is completely different, even if it looks the same.
And then the voice of the Good Shepherd that we recognize always points to considerations for loving others (without consideration for our selves.)
So too, today: listen to the Good Voice. It's not the one in the backseat of the self's car.