God's Work
Monday, October 23, 2023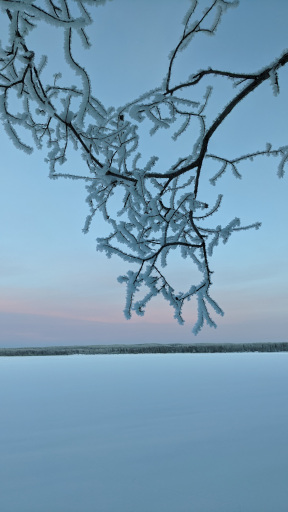 The Cold and Hard of Winter Approaches.
Is That A Curse or a Wonderful Blessing?
Daniel 6:27
He delivers and rescues, he works signs and wonders in heaven and on earth; for he has saved Daniel from the power of the lions.
Ephesians 1:22
And he has put all things under his feet and has made him the head over all things for the church….
…
Words of Grace For Today
God certainly delivers.
And I would not take it away from Daniel, being rescued from being eaten by lions,
I'd just like to have been delivered from the 'lions' of today that consume other people with lies, deceptions, and greed.
Oh,
of course,
the paradise I live in now may well be God's rescue,
and
that is
how it is for us:
we miss that God
is at work for us
because …
well all sorts of reasons.
Today, time again to notice God's work for us.