or PICARD?
Saturday, October 28, 2023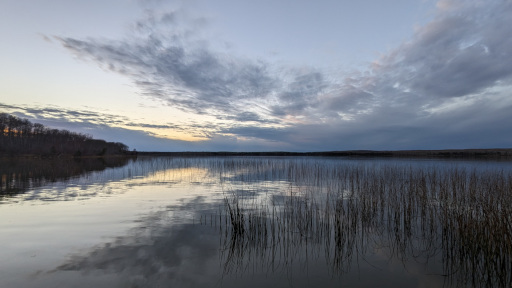 Looking to the Future: Do We See Doom or Hope!
Isaiah 38:17
Surely it was for my welfare that I had great bitterness; but you have held back my life from the pit of destruction, for you have cast all my sins behind your back.
1 John 3:19-20
And by this we will know that we are from the truth and will reassure our hearts before him whenever our hearts condemn us; for God is greater than our hearts, and he knows everything.
…
Words of Grace For Today
How we see the world around us and our lives in it is the result of many choices we make in response to what happens around us and to us.
In 'HOMƎLAND' the TV series, the challenges of deciphering deception, love, and despair never resolves in any episode. Instead (no matter what answers are revealed) the persistent looming doom ends each episode and season and we are left craving a resolution, so we return to more of the same. The beginning setting is not great. The end is still not great. Evil prevails like onions still present no matter how many layers we peel back to 'see' what is happening. Always people die along the way.
In 'Star Trek, PICARD', we see the old heroes of past series of Star Trek play again against all odds, against old and new enemies that would do them in. Each episode may or may not resolve some challenge, but within a few episodes (though wider threats continue) each 'life or death' situation is resolved, and as always our heroes live on (or at least most of them!) What we know, even before we start watching, is that no matter the evil that threatens life on earth and in the Federation, at the end, because humans and aliens can and do work together, the goodness of life will prevail. Not all challenges to goodness will be eradicated. Life remains filled with loss, death, and sorrow, but in the balance the goodness of life is restored and celebrated.
How do we play out our days?
How will we play out this 'today' and our many 'todays' to come?
As we trust that God is greater than our hearts, and that God has put our sins behind God's back, to allow us to move on, the greatest evils are not eliminated from life for us, but they have no power over our 'todays'.
Our hearts may continue to condemn us, and convince us that tomorrow will be worse, that 'hell is other people', but God is greater and God promises in so many ways that our lives are good and will be filled with goodness, and that other people (damned good sinners that they may be) are not 'hell', but rather God's choice for love, life, and joy …
also for us
today.
So today, let God's Will be for us, as well.