Angels for the Trickster?
Saturday, November 11, 2023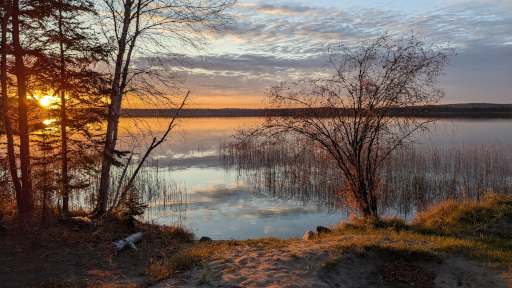 Shall This Place Then Be Called
Not 'NearSite' but
HereWalksGod' or
'AngelsAlways'?
Genesis 32:1-2
Jacob went on his way and the angels of God met him; and when Jacob saw them he said, 'This is God's camp!' So he called that place Mahanaim.
Hebrews 1:14
Are not all angels spirits in the divine service, sent to serve for the sake of those who are to inherit salvation?
…
Words of Grace For Today
Jacob, the trickster, after twenty years in hiding from Esau (from whom he stole his birthright), 14 serving Laban for his daughters and 6 for his flocks, sneaks away from Laban out of fear. Laban pursues him, and only a warning from God in a dream keeps Laban from doing Jacob harm. Instead they make a pillar of stones and make a covenant that neither will cross this point to do the other harm, nor will Jacob take other wives. Laban leaves Jacob, and Jacob continues on towards his birth home.
And then this passage: God's angels meet Jacob so Jacob call the place Mahanaim, meaning two hosts or two camps.
If God sends angels to watch over and protect the trickster Jacob, then surely God sends angels to watch over each of his people, his broken and redeemed, sanctified people,
which is us.
Where will you see God or God's angels watching, protecting, guiding you this day?