God Never Forgot!
Wednesday, July 19, 2023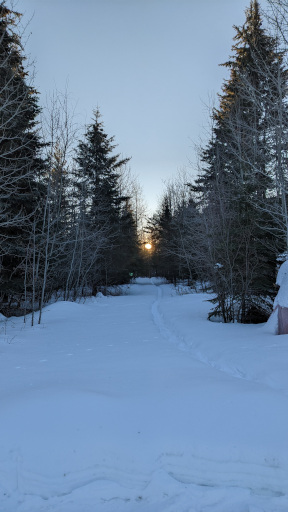 Even on the Coldest, Toughest Winter Days,
God Remembers Us!
(See the Light.)
Do We God?
Psalm 74:2
Remember your congregation, which you acquired long ago, which you redeemed to be the tribe of your heritage. Remember Mount Zion, where you came to dwell.
Matthew 18:20
Jesus said, For where two or three are gathered in my name, I am there among them.
Words of Grace For Today
We often pray to God to do something for us, to remember us, when things are 'going straight to hell in a hand basket' and we find ourselves 'up a creek without a paddle.'
Most often there are things we ought to be doing to help our own situation and the situation of the other 8 billion people on earth, or a good number of them that we can make a difference for.
Instead we do little to nothing and pray. Not that prayer is a bad thing; rather it is a quite good thing indeed! But prayer without action is just laziness of heart, mind, and hand.
Praying to God when we feel abandoned is exceptionally good. Praying that God remember us misses the point all together. God never forgets us. We forget God. I suppose it's terrifying to realize that in the worst situations we get ourselves into (or put others in or others put us in) God certainly is remembering us, and letting all that is bad happen to us, to smarten us up, or to (and I think this is the best explanation) allow us freewill: free to choose to love God, Creation and all Creatures; AND free to not love God, Creation and all Creatures, especially those 2 legged humans that seem so hard to deal with … and then suffer the consequences of our choosing to not-love what God has given us.
It's easier to fool ourselves into thinking that God has abandoned us.
But God has not. God is here all the time, remembering us and all other people always.
God always offers us mercy, steadfast love, and hope.
So let's hope we come up with some good ideas on how to FIX the MESS before the earth eliminates us as the fix.
A small start to another day, eh?