What's Stopping Us?
Friday 18 November 2022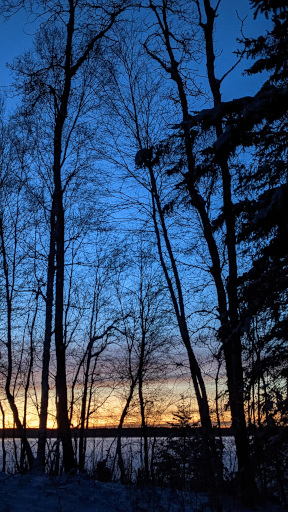 What keeps us from venturing to the far horizons of God's Call to us?
Genesis 12:1
Now the Lord said to Abram, 'Go from your country and your kindred and your father's house to the land that I will show you.'
Hebrews 6:12
so that you may not become sluggish, but imitators of those who through faith and patience inherit the promises.
Words of Grace For Today
God tells Abram to up and go. We know the rest of the story.
How would we describe it?
An adventure.
A holiday.
A change.
A shake-up.
A challenge.
An effort for a better future.
A decision for the kids.
A mid-life crisis.
Getting free from the old man.
Getting out from underneath mom's thumb, as kind as it may be.
The unexpected word.
A rationalization for one's own desire to break free and move to the horizons of the unknown.
Listening to God and following God's commands.
Heading to the moon or Mars.
A one-way ticket.
A long trek.
Finding peace.
Hoping for peace and conning everyone along the way to becoming rich.
Finding the foreign land inhabited by others and claiming it for oneself.
Colonialism gets it's start.
Striking fear into all in your way.
Getting everything one could dream of, except a child, and heir to one's massive fortune. And then, after trying in all sorts of destructive ways to fulfill God's promises, seeing God deliver a child, an heir, a future.
Descendants as many as the stars, as many as the sand on the shores of the oceans.
Off-spring who will believe differently and kill each other for millennia as if that were the Word of God for them.
And again: Humans fail miserably. God wins by Grace.
And then …
Hebrews and so many others still write, think, pray, speak, and act as if we humans could earn God's Grace, or as in chapter 6 (see below for verses 1-12), we could possibly 'hold on to God's Grace' by our own thoughts, words, and deeds.
But there you go … humans trying to go it alone, even when we have known God's Grace to save us, as if that were a one time event, instead of a constant on-going never-ending work on God's part for us.
So today:
Let us listen and follow God's Word,
and pray
that the Holy Spirit will make us able to do so
… and then remember to give God humble thanks.