Monday, October 10, 2022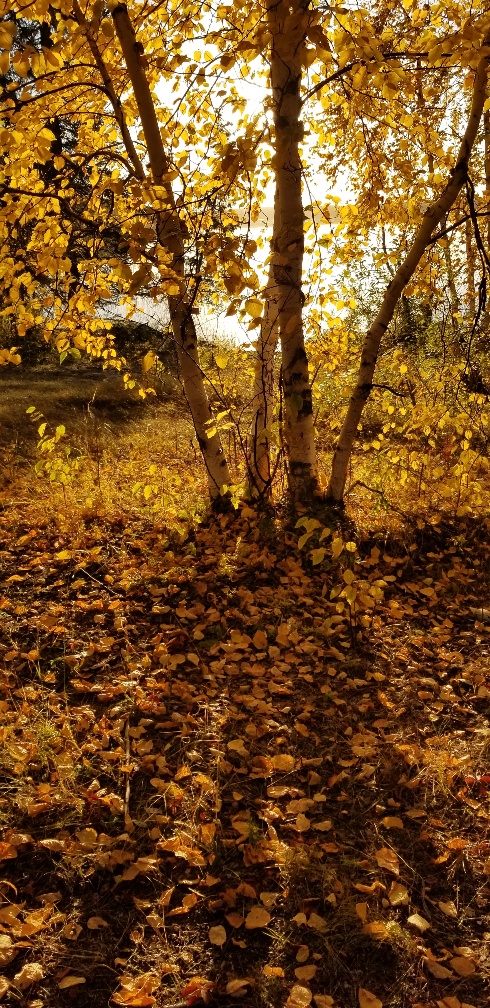 As We Stand
Wonderfully Coloured
In God's Glorious Light,
We Always Cast a Shadow of Sin
Behind Us.
Leviticus 22:31
Thus you shall keep my commandments and observe them: I am the Lord.
Philippians 2:14-16
Do all things without murmuring and arguing, so that you may be blameless and innocent, children of God without blemish in the midst of a crooked and perverse generation, in which you shine like stars in the world. It is by your holding fast to the word of life that I can boast on the day of Christ that I did not run in vain or labour in vain.
Words of Grace For Today
Leviticus lays out rules upon rules before coming to this passage: Thus you shall keep my commandments … Just prior to this conclusion the offering of young animals is laid out in clear detail.
Now if these few rules were all it took to keep the Lord's commandments, then we'd have a hope of being able to keep and observe them. They are, instead, voluminous even in scripture and interpretations fill seemingly endless volumes, often with contradictory rules and admonishments, so that keeping them is impossible.
Jesus pared the commandments down to Love the Lord your God, with all you heart, mind, and strength, and love your neighbour as yourself, even your enemy. And with that concise formulation it seems possible at first glance, but …
But only by denial of one's own reality, one's wishes, desires, yearnings, and actions taken to make it through life – only by denial of one's own reality is it possible to think that one can keep this one commandment.
The simple truth is we fail at keeping the commandments, every last one of us. That does not mean that we ought to go about our days intentionally murmuring and arguing, or that we should remain oblivious to how our actions hurt others. We need make great efforts to help others.
We need not do all this in hope of satisfying God's commandments. Rather we can only do this with hearts filled with gratitude in response to all God has done for us.
Obligation does not produce goodness from and in us.
Gratitude does.
Obligation seeks approval for what is already not good enough.
Gratitude seeks nothing except that other people will benefit from one's words and actions.
We are not going to get out of life free from blemish. Trying to do so is futile and drags us down into the pit of despair, out from which we do not emerge on our own, though we all too often create a false narrative for our lives that tries to convince ourselves we are not stuck in the pit of our own sin, of our own making.
Rather gratitude accepts that we are all blemished, ourselves as much or more than others. Gratitude accepts that God alone transforms us, while we remain wretched, dreadful sinners, into saints who bring life abundant to others.
Thus, as we enjoy meals, and family, and time to relax, reflect, and give thanks (well some of us anyway, for many have none of that even this day), we remember that:
The value of life and of ourselves is a gift from God.
The joy of life is knowing to whom we owe thanks, and being able to give it.
So today we Give Thanks, as grateful people, as sinners-made-saints.