By obeying?
Saturday, March 11, 2023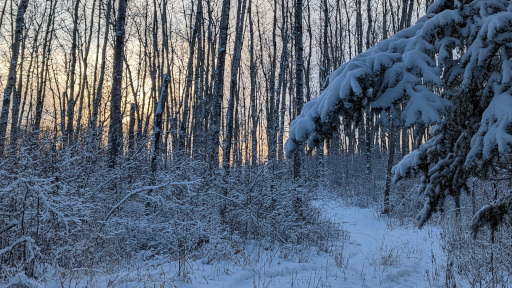 Think We Can Find Our Way To God's Light
Passed All Obstructions?
Think Again!
Deuteronomy 11:26-28
See, I am setting before you today a blessing and a curse: the blessing, if you obey the commandments of the Lord your God that I am commanding you today; and the curse, if you do not obey the commandments of the Lord your God, but turn from the way that I am commanding you today, to follow other gods that you have not known.
John 15:10
If you keep my commandments, you will abide in my love, just as I have kept my Father's commandments and abide in his love.
Words of Grace For Today
Sheila worked hard every day as a nurse, and made sure she took at least one day of rest per week, when she recuperated, worshipped with the Eucharist, and prayed. Her prayers also included assembling a list of things she was thankful for that she would read each morning before even getting out of bed and people she would find time to pray for each day.
She knew that she 'abided' in God's love, and that obeying God's commandments she was blessed, and certainly not cursed. She had given up on all her family and friends, one by one, as they did not 'obey' God's commandments to her standards.
Then …
Sheila had a small seizure on her way to work after weeks of 16 hour work days and a small celebration with ice cream cake the night before for her 35th birthday. It wasn't a big seizure. Just long enough that she veered into an oncoming semi. Both were only going 50 kph, but it was enough. She woke up days later in the hospital, not working as a nurse, but as a patient in the ICU.
After the first long and dreadful chaos and confusion of getting her bearings and understanding that she could not move her legs or her arms, panic set in and she understood from the inside what a curse was. That barely subsided through the whole 7 days it took before she was finally able to speak her first word, and ask what had happened to her.
So much for obeying God's commandments and avoiding curses!
God planned for that, too.
For us? Yes, for us, too!
Our days, whether we obey or disobey God, whether we humbly repent or remain stubborn and proud, will be determined by what God chooses for us. And God chooses that we will be so blessed without rhyme or reasons.
Will we notice?
That's the challenge of each day.