From not obeying?
Sunday, March 12, 2023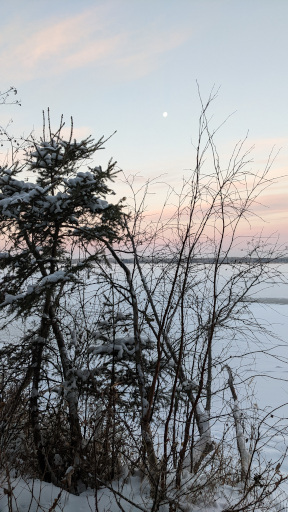 Think The Brambles and Branches
Of Our Sins Are Too Many
For Us Weak Sinners
To Find God?
Think Again!
God Is Always With Us!
Deuteronomy 30:9
and the Lord your God will make you abundantly prosperous in all your undertakings, in the fruit of your body, in the fruit of your livestock, and in the fruit of your soil. For the Lord will again take delight in prospering you, just as he delighted in prospering your ancestors,
Philippians 2:13
for it is God who is at work in you, enabling you both to will and to work for his good pleasure.
Words of Grace For Today
Roxy, not unlike the character in that fancy, up-beat, perverse show Chicago, did everything she could to get some pleasure for herself out of life. And she ruined every relationship she had in the process, and as the cost of her high living came to roost in her late 30's she lost control to her alcohol and drug consumption. Life was no fun at all any more. One morning she woke with her face in her own vomit, her clothes dirty from weeks without washing, and a splitting body ache that felt like she was on the rack.
If she had ever heard of Moses' blessings and curses, and Jesus' abiding in God's love, she would have known that she suffered outside God's love and dead centre in Moses' curse, and pretty much every other curse ever spoken or dreamed up.
But God planned for all that, too.
Roxy crawled all of three feet towards the cheap wine bottle before she passed out from the pain. It was more than luck that a person passing the construction shack she'd passed out in noticed her, called an ambulance which got her to the hospital. She woke up in the ICU unable to move or speak. She found herself wondering what great miracle had landed on her that she was still alive, and sober for the first time in longer than she could remember. She knew she was sober because she ached all over, her mouth was dry, her head pounded, but she could see straight for the few moments she could endure the pain of keeping her eyes open. That all slowly subsided over the whole 7 days it took before she was finally able to speak her first word, and ask what had happened to her.
Each moment she realized she was still alive, she gave God thanks. The awareness of God as a merciful, gracious God welled up in her from her childhood at St. Matthew's Lutheran Church.
So much for dis-obeying God's commandments and reaping only curses!
God planned for that, too.
For us? Yes, for us, too!
Our days, whether we obey or disobey God, whether we humbly repent or remain stubborn and proud, will be determined by what God chooses for us. And God chooses that we will be so blessed without rhyme or reasons.
Will we notice?
That's the challenge of each day.