Friday, October 14, 2022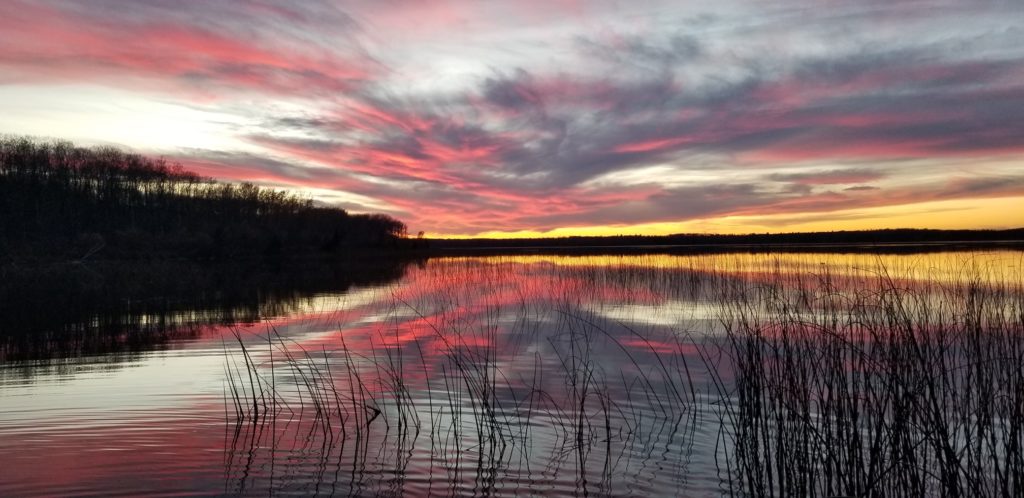 Evening Firestorm?
Or
Earth
Moving At Warp
Through Space-Time-Light
Pushing Fiery Light
Into It's Wake?
Isaiah 37:16
O Lord of hosts, God of Israel, who are enthroned above the cherubim, you are God, you alone, of all the kingdoms of the earth; you have made heaven and earth.
Ephesians 3:14-16
For this reason I bow my knees before the Father, from whom every family in heaven and on earth takes its name. I pray that, according to the riches of his glory, he may grant that you may be strengthened in your inner being with power through his Spirit.
Words of Grace For Today
At 3:00 I was up.
It was dark.
I walked outside for air.
And
Looked
Up.
Aurora Borealis painted the sky,
Dancing as it does,
From the western horizon, across the lake and trees –
over the meadow in a circle,
pointing to this blessed place,
and back down and around out to the East
and to the North
in wisps, feathery light
and unseen by most people
safely asleep through the northern night.
Then jets roared overhead
from the east
bound to the northwest.
A sortie to defend Canada's north from predators,
of the human being kind.
This on spaceship earth, caught last evening, probing it's way through the sunlight
into the dark.
Where are you headed today? Have you your eyes open to see the creation and it's Creator, at work, at play, suffering, and in joy?