To Love?
Wednesday, July 26, 2023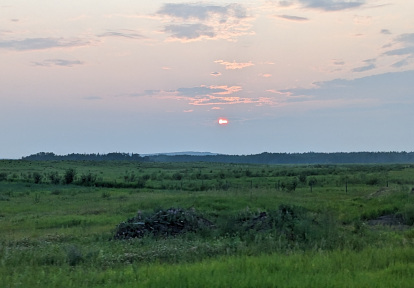 The Whole Universe,
Determined By
God's Judgments
OR
God's Love?
Genesis 3:8
They heard the sound of the Lord God walking in the garden at the time of the evening breeze, and the man and his wife hid themselves from the presence of the Lord God among the trees of the garden.
1 John 4:18
There is no fear in love, but perfect love casts out fear; for fear has to do with punishment, and whoever fears has not reached perfection in love.
Words of Grace For Today
Love ought to preclude fear, but all I know from life is that love has taught me to fear greatly, especially that the love claimed is not really love at all, but rather sick manipulation that will kill if it can, and otherwise ruin anyone who trusts it faster than you can blink an eye.
Or Maybe:
Love ought to preclude fear, or maybe just drive out fear. The difference being love exists along with fear, but love moves fear out of the driver's seat of one's life and heart and mind and spirit. Fear is still there, love just negates it into being irrelevant. But all I know from life is that love has taught me to not worry, for love claimed may or may not be love, but love from God is sure and in that love I allow myself to be defined. That is the love that has taught me what love really is.
Adam and Eve hide from God for fear, for they know Good and Evil and they have disobeyed God. They have tried to reach beyond their own selves and have tried to be God, knowing Good and Evil. So they think they know Good and Evil, and in a small way they do. They have caught a glimpse of it. Same as I have caught an eyeful of love claimed that is really manipulation. What they have not yet learned is that God's love is greater than all Good and Evil.
But they will.
And we will.
And in that we need not worry for tomorrow
for God loves us, even as we are caught in Evil and in Love.
…
God's love defines not only us, but the universe through and through.