Friday 2 December 2022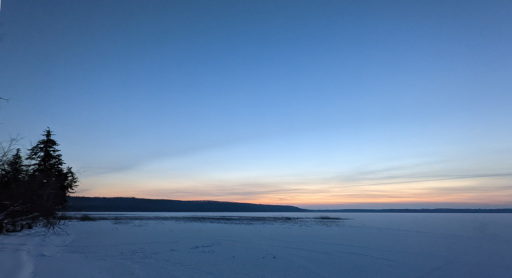 Life,
as in taking to the horizon,
requires of us:
Action
and Letting Go
(Trusting God's Promises!)
Numbers 11:29
But Moses said to him, 'Are you jealous for my sake? Would that all the Lord's people were prophets, and that the Lord would put his spirit on them!'
1 Thessalonians 5:19-21
Do not quench the Spirit. Do not despise the words of prophets, but test everything; hold fast to what is good …
Words of Grace For Today
In baptism the Holy Spirit pours great gifts on and into us:
the spirit of the Lord, the spirit of wisdom and understanding, the spirit of counsel and might, the spirit of knowledge and the fear of the Lord.
So, then what.
Life is still as complicated and simple, demanding and peaceful, evil and blessedly wonderful as it was before. What difference do these gifts really make.
None, if we work everyday to quench and stifle the Spirit working in us.
None, if we despise the prophets words and Jesus' Word.
None, if we do not test all the words that come to us, testing to discern if they are truly the Word of God, the prophets and of the saints, or if they are fake words, set there to create chaos, under the cover of which the Devil works so freely to rob us of life.
None, if we do not actively hold fast to the gifts given to us by the Spirit. Just remember, we cannot earn or actually hold on to God's Spirit. It is that we hold fast to the promise that God will continue to hold us, no matter what, and we do not need to try so hard to make it all happen, to make it all good. God redeems and creates anew each day, in us, and in all creation around us and to the ends of the universe.
So we work hard, and rest completely in God's good hands. This is how we continue to live as the saints have who have gone before us.
Today is another full day, of not quenching, not despising, but testing and hold fast …
and resting fully in God's hands that hold us …
on the wild, awesome, wondrous ride that is the life of the saints.